Sports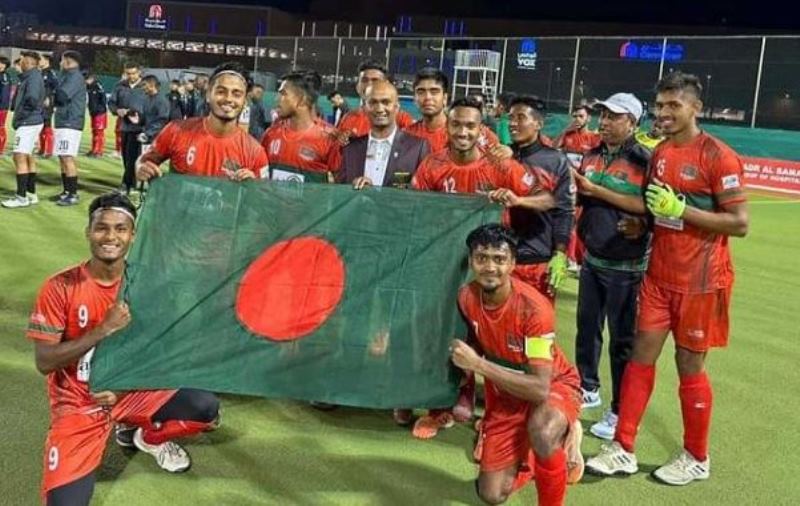 Photo: Collected
AHF Cup U-21: Bangladesh beats Oman, becomes unbeaten champion
Dhaka, January 13: Bangladesh have become the undefeated champion of the AHF U-21 Hockey Tournament by defeating Oman in a hotly contested final. Bangladesh defeated Oman 7-6 in the shootout in the final of the tournament held in Muscat, Oman on Thursday.
The game ended 1-1 at the scheduled time. Bangladesh fell behind after scoring a goal in the second minute. In the 53rd minute, Bangladesh returned to the match with Raqibul Hasan's goal. As neither team could score the rest of the time, the game went to a penalty shootout.
Both teams scored 3 goals in the first 5 hits of the penalty shootout. The game was later decided in sudden death.
Bangladesh won the tournament for the first time by defeating Oman 4-0 in the final of the tournament held in Dhaka in 2014.