Sports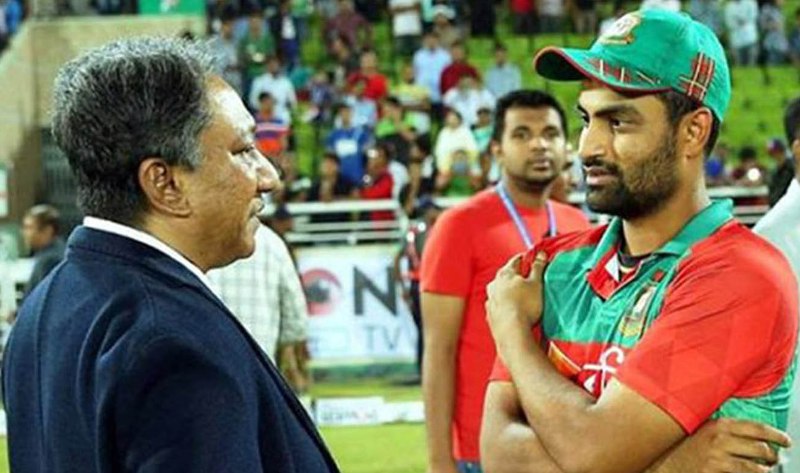 Collected
Another player apart from Tamim Iqbal didn't want to play the T20 World Cup: BCB President
Dhaka, October 19: Bangladesh Cricket Board (BCB) President Nazmul Hassan Papon has claimed that another player, apart from senior cricketer Tamim Iqbal Khan, wanted to opt out of the ongoing ICC T20 Cricket World Cup. Tamim had decided to withdraw his name from the competetion owing to injuries and lack of game time.
However, the BCB President has stated that he considers Tamim as the best opening batsman in the country. The statement came after Bangladesh suffered a shock defeat against Scotland in the group stage match, on Sunday, by six runs.
Set a taget of 140 runs, the Tigers' openers failed to contribute anything significant with the bat, scoring five runs each.
"Let me tell you one thing. Tamim is the best opener we have. I am not worried about what others think, to me, he is the best," Papon said at a press conference.
He said that another player had contemplated withdrawing from the worldcup. However, the BCB President didn't name anyone.
Papon, however, said that the player's attitude did not please him at all.
"I knew about Tamim's withdrawal long before it became public. Another player had said the same. However, he's playing. All I want to say it, If you want to play, do it, and if not, don't. Be direct about it," Papon said.
"[Players] will get angry and say they don't want to play is just not acceptable to me. Who are you angry at? At your country? You are staying in the same country. We have no place for such sentiments. According to me, play if you want to," the BCB President added.