Sports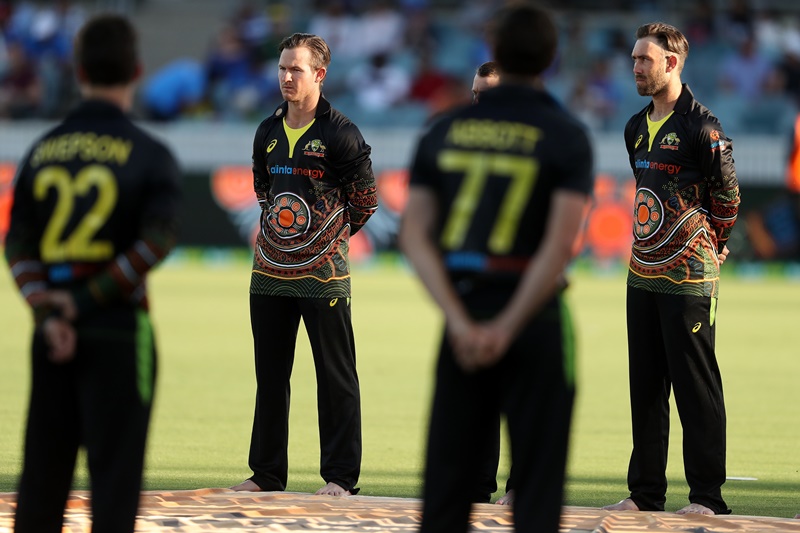 twitter.com/CricketAus
Australia, New Zealand to play T20 cricket matches in Bangladesh
Dhaka, February 11: Australia and New Zealand are coming to Bangladesh to play T20 series before the next T20 World Cup. Australia may arrive in early October, while New Zealand will arrive before them.
According to the ICC's future tour schedule, England will also visit Bangladesh in October to play three ODI and T20 series. As the tour of Australia and England may take place in the near future, there may be a tri-nation T20 series with Bangladesh with these two countries.
BCB chief executive Nizam Uddin Chowdhury said they did not want to say anything officially about the tri-nation series right now. However, Australia will visit Bangladesh, he confirmed. The tour of England is also in future tours programme (FTP).
"We don't want to say anything right now about the tri-nation series, because all parties have to agree. A lot will be clear when the time comes. This is not the time to comment. New Zealand will also come to play T20 before Australia and England.
If not for the tri-nation series, Australia will play 3 T20s in Bangladesh. New Zealand can also play 3 T20s. The schedule of any series has not been finalised yet.
Australia and New Zealand were scheduled to come to Bangladesh last year to play two Tests in the ICC Test Championship. Both series were postponed due to Covid-19 pandemic.
Australia later said they would try to make up for it by playing a series of 20-over matches in Bangladesh before the T20 World Cup.
The next T20 World Cup will be in October-November, in India. Bangladesh will have to play in the preliminary round. The postponed Test series are no longer likely to happen, said the BCB chief executive.
The matches were part of the Test Championship. The final of the Test Championship is next June. So there is no reality of those matches. A two-match series may be possible in the future.
Bangladesh have so far played only four Tests in the ICC Test Championship. The fifth is against the West Indies starting on Thursday.