Sports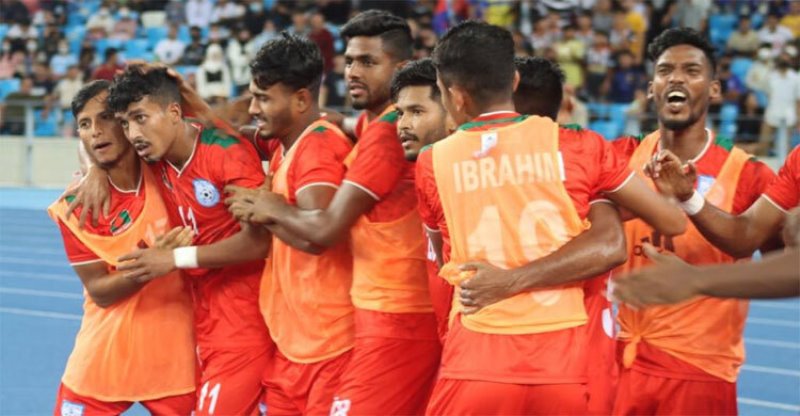 File photo
Bangladesh beat Cambodia 1-0 in FIFA Int'l Friendly
Own Correspondent, Dhaka, Sept 23: Bangladesh men's football team beat Cambodia 1-0 in their first match of the two-match FIFA International Friendly in the Cambodian capital of Phnom Penh on Thursday.
Rakib Hossain scored the only goal for Bangladesh in 23 minutes. This is Bangladesh's first win under Spanish coach Javier Fernandez Cabrera.
Cabrera took charge of the national team in January. The Bangladesh team has played seven matches under him so far. Out of the previous six matches, Bangladesh drew only two matches and lost four matches. The team registered its first victory under Javier in the seventh match.
Bangladesh men's football team will play another match in this month's FIFA window. The match will be against Nepal in Kathmandu on September 27.
Earlier on Sept 19, Bangladesh women's football team beat Nepal 3-1 to clinch the SAFF title. After eight days, the men's team will face Nepal in Kathmandu.