Sports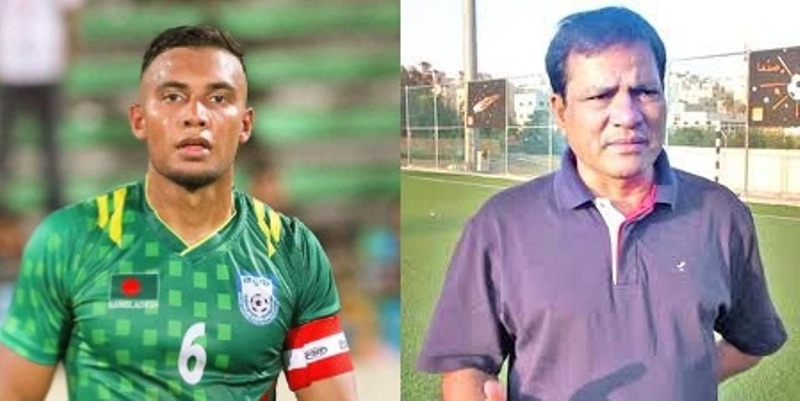 File Picture
Bangladesh condoles death of footballer Badal Roy
Dhaka, November 23: Badal Roy, the legendary footballer of the eighties, died after a long illness. Badal Roy, the beloved of the stadium, breathed his last at 5:35 pm on Sunday while undergoing treatment at Bangladesh Medical College in Dhanmondi.
The death of Badal Roy has cast a shadow of mourning over the stadium. Prime Minister Sheikh Hasina, State Minister for Youth and Sports Md. Zahid Ahsan Russell, BFF President Kazi Md. Salauddin, Mohammedan Sporting Club, Bangladesh Chess Federation, Bangladesh Archery Federation and various organizations and individuals have expressed grief over the death of Badal Roy.
The Bangladesh national football team is also in Qatar. Sitting outside the country, the national footballers got the news of the death of the legend, which made their minds cry. National team captain Jamal Bhuiyan has expressed his grief on his Facebook page.
"Like the countrymen, I am shocked and saddened," he wrote. "The news of the death of national award winning footballer and former vice president of Bangladesh Football Federation Badal Roy has come as a big heartbreaking event for us in Qatar."
"I will have prayers for the departed soul of this legendary and true warrior of Mohammedan Sporting Club. You stay at peace. Legends never die."
Apart from captain Jamal, many other footballers have mourned the death of Badal Roy on their Facebook profiles. Besides, Bangladesh Football Federation and Mohammedan Sporting Club Limited will keep their flags at half-mast on Monday following the death of Badal Roy.