Sports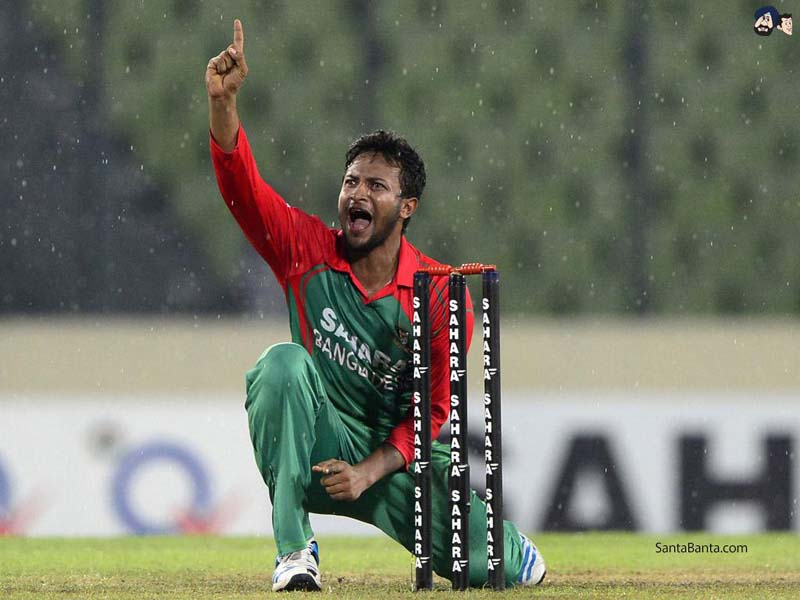 Wallpaper Cave
Bangladesh cricket star Shakib Al Hasan in ICC ODI XI team of decade
Dhaka, Dec 26, 2020: The ICC, the governing body of cricket, has formed a top XI with all the cricketers who have played one-day cricket for a decade. Bangladesh's Shakib Al Hasan has been included in the list of the 11 best cricketers of that decade.
It will not be a surprise now that there will be someone from Bangladesh in the crowd of cricket charioteers. Shakib-Tamim have proved it for at least the last decade. This time the recognition was also received from the ICC. With Shakib Al Hasan in the best XI.
India are the top three players in the ICC ODI Team of the Day. Two each from Australia and South Africa, one each from Bangladesh, England, New Zealand and Sri Lanka. No cricketer from Pakistan, West Indies or Zimbabwe has found a place in the best ODI XI of the decade.
The XI has been led by India's Mahendra Singh Dhoni. Inevitably there is Virat Kohli. India's Rohit Sharma has been selected as the opener. From whose bat came three double century innings. There is David Warner from Australia. India's Virat Kohli at number three and South Africa's AB de Villiers at number four.
Shakib Al Hasan has been placed as the number five all-rounder. After that, Dhoni's name came up in the selection as the batsman and wicket keeper at number 7. He will also lead this team again. Ben Stokes is a symbol of confidence in batting at number seven. He is also undisputed in the role of pace all-rounder with the ball.
Three fast bowlers and one spinner have been retained. The three fast bowlers are Mitchell Starc of Australia, Trent Bolt of New Zealand and Lasith Malinga of Sri Lanka. South Africa's Imran Tahir has found a place as a spinner.
The ICC ODI XI of the decade:

Rohit Sharma (India), David Warner (Australia), Virat Kohli (India), AB de Villiers (South Africa), Shakib Al Hasan (Bangladesh), Mahendra Singh Dhoni (Captain, India), Ben Stokes (England), Mitchell Starc (Australia), Trent Bolt (New Zealand), Imran Tahir (South Africa) and Lasith Malinga (Sri Lanka).