Sports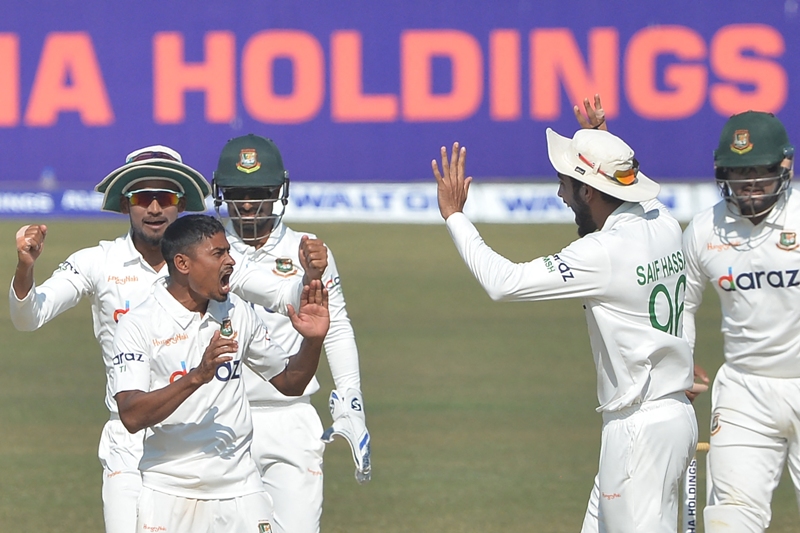 twitter.com/ICC
Bangladesh cricket team depart for New Zealand
Own representative, Dhaka, December 10: After a humiliating defeat at the last minute against Pakistan, the cricketers had a busy evening. Because, the journey to New Zealand has to start at midnight. So, forgetting the series defeat against Pakistan, the Bangladesh cricket team started its journey for a new purpose. Mominul Haque & Co. boarded a flight to New Zealand shortly after midnight on Wednesday.
Bangladesh will face the Kiwis in the first Test on January 1 at the Bay Oval in Tauranga. The second Test will be held at Hagley Oval in Christchurch from 9 to 14 January. Test starts on January 1. But about three weeks before that, Bangladesh cricket team is going to New Zealand.
Why? The BCB has answered this question. "When the tour was scheduled, New Zealand had a 14-day mandatory quarantine. That is why the start date of the Test has been fixed after about three weeks. Now we have to go to New Zealand and stay in quarantine for one week, not two weeks. After playing two unofficial warm-up matches, Team Bangladesh will take the field in the first Test on the first day of 2022 at Mount Manganui."
Tamim Iqbal, who already has injured his fingers, will not go to New Zealand. Shakib Al Hasan has withdrawn from the two-match Test series of this tour due to family reasons. Retired Mahmudullah Riyadh is also missing. Only Mushfiqur Rahim is among the senior cricketers.
An unexperienced group led by Mominul Haque is going to New Zealand this time. Saif Hasan, who suffered from typhoid at the last minute, could not go. Most of the team is young. There are a number of cricketers with experience of playing 2-4 Tests so far. Among them, Yasir Ali Rabbi and Mahmudul Hasan Joy are going with the experience of playing only one Test. Fast bowlers Shahidul Islam and Naeem Sheikh are still waiting to wear Test caps.