Sports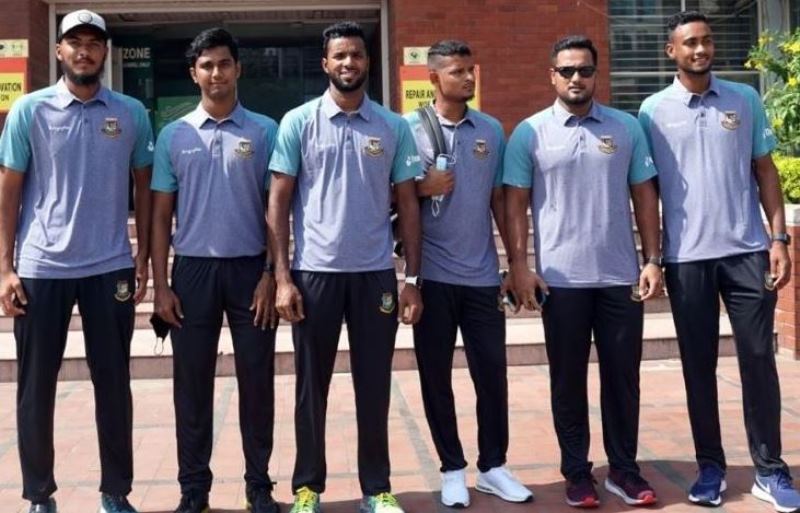 Photo: Collected
Bangladesh Cricket Team leaves for Dubai to play two-match series
Own Correspondent, Dhaka, Sept 23: The four superpowers of cricket India, Australia, England and Pakistan are now busy with T20 series between themselves. Although there is a later game, this series is considered to be the World Cup preparation of the four teams. In that light, it can be said that Bangladesh is also going to start preparing for the World Cup very soon.
Shakib's team will participate in the tri-nation T20 series in New Zealand next month. Bangladesh's first match against Pakistan is on October 7 in Christchurch. In that three-team tournament, they will play each team twice. That means Bangladesh will get a chance to play four matches in that tournament, and if they reach the final, they will get a chance to play one more match.
Before the tri-nation tournament on New Zealand soil, suddenly there is an opportunity to play two more matches in front of Team Bangladesh. The Tigers will play two T20 matches against the United Arab Emirates on September 25 and 27 in Dubai. Besides, Team Bangladesh will also spend an additional two days of practice session in Dubai. For that purpose, Nurul Hasan Sohan's team flew to Dubai on a Bangladesh Biman flight on Thursday at 5:30 pm.
Everyone knows that Shakib Al Hasan is the captain of the New Zealand tour and World Cup. However, Shakib Al Hasan is not in the squad for the two-match series against UAE in Dubai. In the absence of Shakib, Nurul Hasan Sohan will lead the Bangladesh team.
Before leaving the country on Thursday afternoon, the Tigers were fairly rested on the country's soil. There was no formal team practice. But some have practiced on a personal level.
And before leaving, the Tigers spent the morning to afternoon in practice. It is basically a fitness exercise. Before going to Dubai, 17 cricketers gave fitness tests from Thursday morning till noon.
It is already known that there are 15 players in the team of New Zealand and the World Cup, including captain Shakib. Four standby players have also been kept with the team. It is good to say that 17 of these 19 players went to Dubai on Thursday.