Sports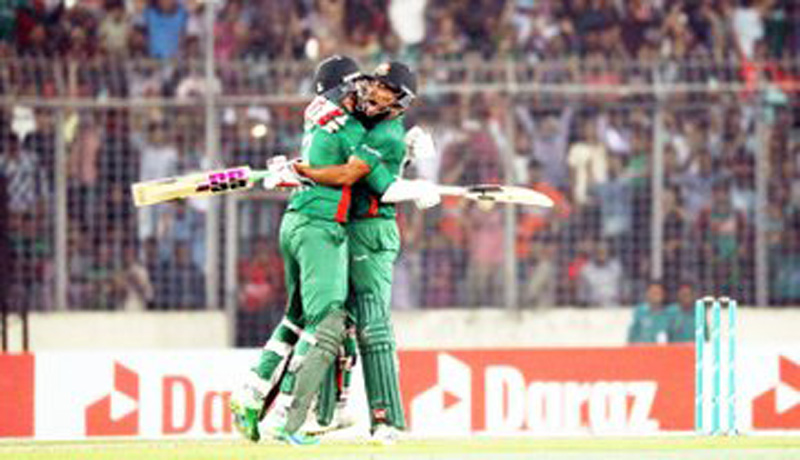 Bangladesh Cricket Board Twitter page
Bangladesh-England second T20 today
Dhaka, March 12, 2023: The Tigers lost two matches in a row. Otherwise, Bangladesh could have won the ODI series as well.
Not in the ODI series. But this time, the opportunity to win the T20 series is against England. The Tigers have never won a T20 match against the team.
Shakib's army is now in the grip of the first T20 series victory against the English. Not one, but two opportunities ahead. The trophy will be confirmed for Bangladesh if they win the second match of the series in Shere Bangla on Sunday. New history will be written against England.
History tells us that before the T20 World Cup in 2021, Bangladesh first lost the series to Australia and then to New Zealand. In August that year, Bangladesh defeated Australia 4-1 in a 5-match T20I series in Sher-e-Bangla. And in a 3-2 win over New Zealand in September.
That means Raghav Boal holds the record for home runs. However, the wickets in those two series were very sluggish, the bounce was also low. The spinners got a lot of help. Both Aussie and Kiwi batsmen were excited to play Nasoom Ahmed as well as Shakib.
This time is different. The wicket of Chittagong's Zahoor Ahmed Chowdhury Stadium, where Bangladesh won the first match of the T20 series, is not so slow. Bangladesh won not with the help of wickets but by playing well.
The Tigers were ahead of the English in all batting-bowling departments. In the first T20, Shanta gave a fifty in 170 strikerates. Debutant Tauhid Hriday and Rony Talukder, who returned to the team after 8 years, also played comfortably. Captain Shakib left the field after winning the team.
Apart from this, the young pacer Hasan Mahmood bowled brilliantly. Apart from the fall of two wickets each in the 17th and 19th overs of the English innings, Hasan Mahmood did the main job of keeping the English scoreline under control with just 5 runs. The point is, Shakib's leadership of a bunch of promising youngsters gave an eye-catching performance in Chittagong.