Sports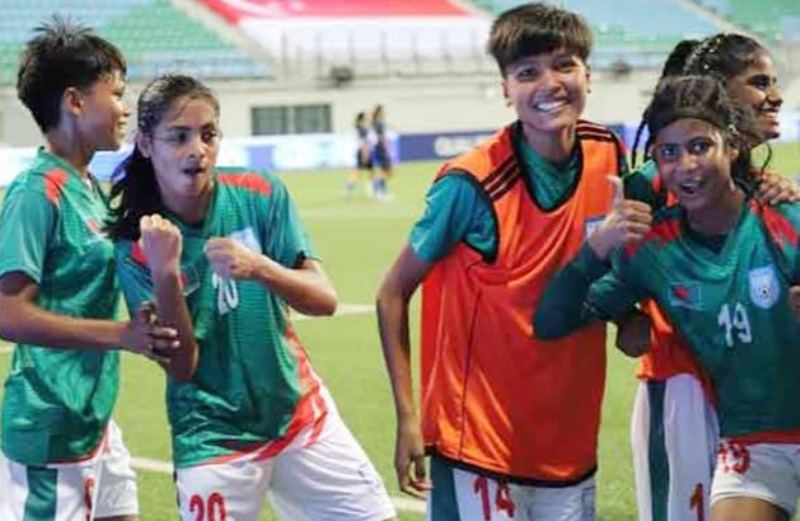 Photo: Collected
Bangladesh girls beat Singapore, reach second round
Dhaka, May 1: Bangladesh U-17 women's football team played against Singapore on Sunday with the equation of second round ticket if they win, else a farewell if they lose or draw. Gholam Rabbani Chhotan's team has reached the second round after beating the hosts at the Jalan Besar Stadium in Singapore.
After winning the match 3-0 with full six points, the girls in red and green jerseys advanced to the second round of the AFC U-17 Asian Cup Qualifiers as the 'D' group. After leading 1-0 in the first half, Bangladesh scored two more goals in the second half to make the winning margin 3-0.
Surbhi Akand Preeti scored two goals in the match. She scored both goals from the penalty in 21 and 55 minutes. The other goal was scored by Sultana Akhtar in the 62nd minute.
Bangladesh beat Turkmenistan 6-0 in the first match. Bangladesh is the only team in this group who has not conceded any goals. The second round of qualifiers will be played from September 16 to 24. The location has not yet been determined.