Sports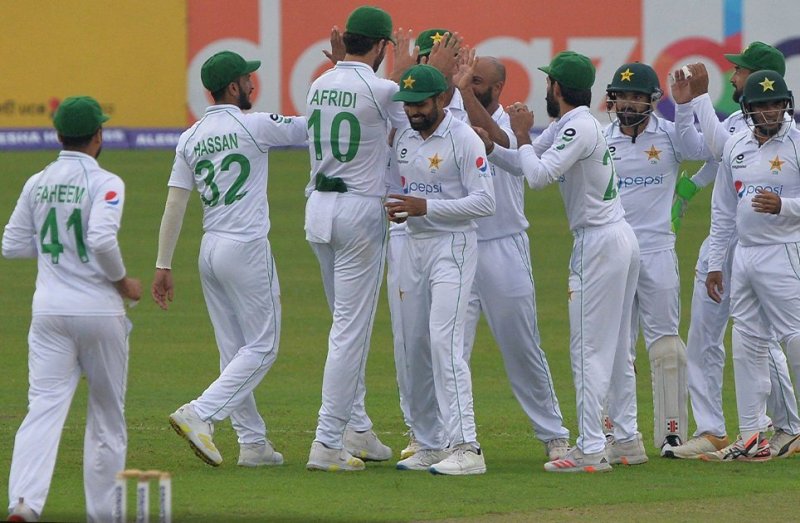 twitter.com/ICC
Bangladesh in the face of follow-on in the Dhaka Test
Own representative, Dhaka, 8 December: Pakistan off-spinner Sajid Khan's whirlwind at the end of the fourth day of the Dhaka Test made the host Bangladesh fell in the face of follow-on. The Tigers will have to score another 25 runs to avoid follow-on. They have 3 wickets in hand.
Pakistan declared the first innings of the Dhaka Test against Bangladesh with 300 runs for 4 wickets on Tuesday. After that Bangladesh got into great danger in their first innings with the bat. The Tigers scored 76 runs for 7 wickets in 26 overs. With 3 wickets in hand, Bangladesh is still trailing by 224 runs.
Pakistan declared the innings at 300 for 4. At that time Fawad was unbeaten on 50 off 96 balls with six fours. Rizwan made 53 off 94 balls with 4 fours and 1 six.
Bangladesh spinner Taizul took 2 wickets for 63 runs and Ebadat-Khaled took 1 wicket each. Shakib was unbeaten on 52 off 19 overs.
After the announcement of Pakistan's innings, Bangladesh was in danger as soon as they started batting. The hosts lost 3 wickets in 22 runs. Two openers Sadman Islam 3 and Mahmudul Hasan Joy, who came down to play his debut match, returned with zero runs. Pakistan spinner Sajid Khan took two wickets.
Due to such failure of the batsmen, Bangladesh is trying to read the follow-on today. However, Shakib Al Hasan did not allow that to happen. Shakib, who failed with the ball, has come down to number seven and built resistance. Shakib remained unbeaten at the end of the day with 23 runs off 32 balls in 3 overs. Taizul Islam is unbeaten with 10 balls to spare.