Sports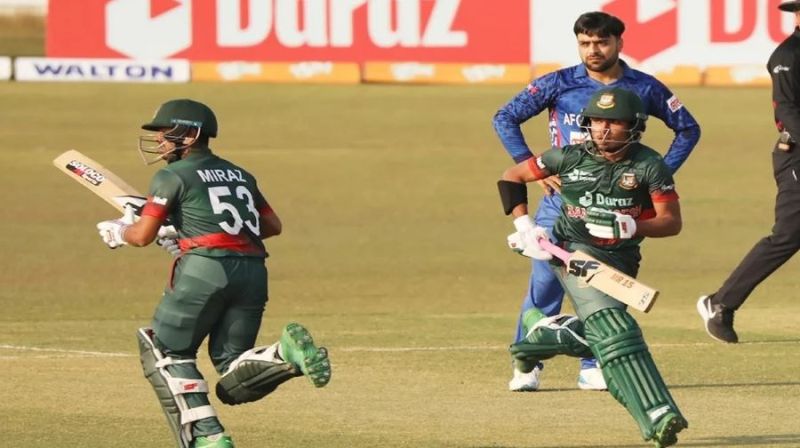 File photo
Bangladesh recover to beat Afghanistan by 4 wickets in ODI opener
Own Correspondent, Dhaka, February 24: Afif Hossain and Mehedi Hasan Miraj broke Bangladesh's previous record (126) for the seventh wicket and set a new record (174). The record sevemth wicket partnership helped Tigers to beat Afghanistan by 4 wickets in the first ODI of the three-match series.
After losing 6 early wickets by 45 runs while chasing Afghanistan's 215, Afif-Miraj duo played their best innigns of their career to help Bangladesh in picking up an extraordinary victory against the Afghans.
Afif Hossain got the taste of the first half century in his ODI career, when Miraj picked up the second half century of his career. In the end, Afif remained unbeaten on 93 off 115 balls with 11 fours and 1 six. Miraj remained unbeaten on 81 off 120 balls with hitting 9 boundaries. As a result of this victory, Bangladesh added 10 more points in the ICC Super League.
Prime Minister Sheikh Hasina has congratulated the Bangladesh cricket team on winning the first ODI of the series against Afghanistan. In a message on Wednesday night, the Prime Minister congratulated and wished all members of the team.