Sports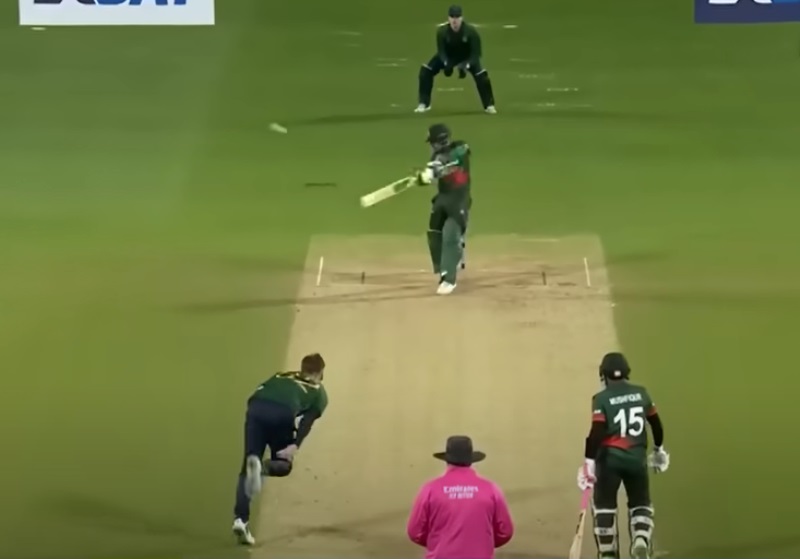 Photo: Collected
Bangladesh registers stunning victory chasing 320 runs
Dhaka, May 13: Bangladesh defeated Ireland in the second ODI of the rain-hit series at Chelmsford in the last over with 3 wickets and 3 balls in hand. The tigers took a 1-0 lead in the three-match series.
Bangladesh needed 5 runs in the last over in this dramatic match. The calculation was quite simple. But the recognized batter was only Mushfiqur Rahim.
Mushfiqur went on strike and did not get a run in the first two balls. Mark Adair fouled the third ball and Mushfiq pulled the catch to deep backward square. There was a lot of disappointment in the eyes of Bangladesh fans. If Mushfiq gets out, it will be all over!
But there was more to the drama. That ball was on Mushfiq's waist. As a result, the umpire gave 'no ball' after seeing the replay. Mushfiqur got the free-hit. That is the end of all the worries of Bangladesh.
The free-hit was easily crossed over the boundary rope by Mushfiqur. He remained unbeaten on 36 runs off 28 balls with 4 boundaries. However, it was not an easy task for Mushfiq to cross this path. He did not have a recognized batsman in the last 5 overs, 34 runs needed.
In the 40th over, when Mehdi Hasan Miraj returned to 19 off 12 balls, darkness descended on the eyes of the Tiger fans. From there, this victory was a lot of uphill climbs.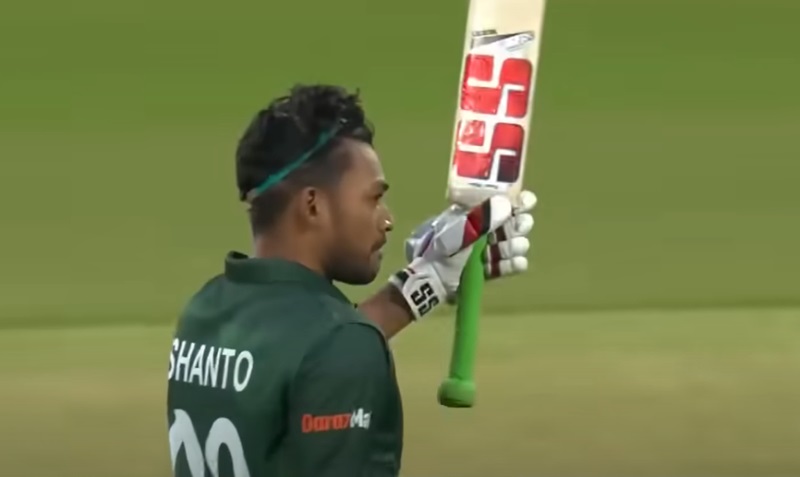 Photo: Collected
However, Nazmul Hossain Shanto and Tawhid Hriday built the foundation of victory. Shanto, the left-handed batsman, played a career-best innings of 117 runs, a 93-ball innings in which he hit 12 fours and 3 sixes.
Hridoy returned after his half-century but his innings was very impactful. Having formed a match-winning partnership with Shanto for the fourth wicket, this youngster put the opponent under pressure by hitting some eye-catching sixes. Bangladesh came on the way to win the match with the calm-hearted pair.