Sports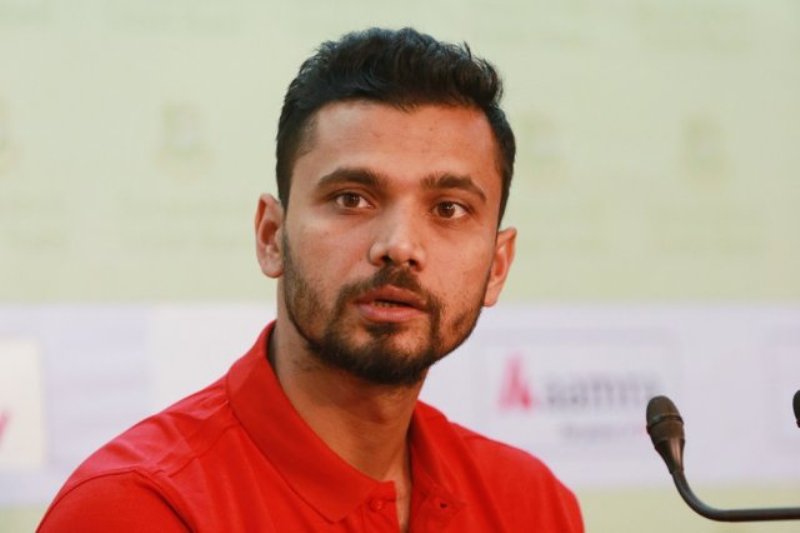 Collected
Bangladesh start favourite against Sri Lanka: Mashrafe
Dhaka, April 22: The game of Dhaka Premier League is going on in the country's cricket now. The title fight is now between Imrul Kayes, Mushfiqur Rahim's Sheikh Jamal Dhanmondi Club and Mashrafe Bin Mortuza, Shakib Al Hasan's Legends of Rupganj.
Bangladesh will play a two-match Test series against Sri Lanka at the end of the Premier League. Sri Lanka will arrive in Bangladesh on May 8. Fighting will start from 15 later. The first match will be played at Zahur Ahmed Chowdhury Stadium in Chittagong. The second one is in Mirpur from 23rd May.
So naturally the topic of Sri Lanka series came up in the middle of the Premier League. Former Bangladesh captain Mashrafe Bin Mortuza Saf, who is playing in the league for Legends of Rupganj, said that the Tigers are the favorites in this series.
After Rupganj's thrilling win over Savar's BKSP, Mashrafe told the media, "We are always optimistic if we play at home, whatever the format. When we play at home, we are definitely the favorites, against any team."
He added, "Look, we have lost Australia, we have lost India ... why not Sri Lanka? When Test cricket is played in Bangladesh, I think everyone from supporters to the cricket board or those of you in the media who are former players are out ... everyone is optimistic."
Mashrafe is confident that Bangladesh will do well this time, forgetting the bitter experience of losing two matches in the tour of South Africa. "This does not mean that we will not play well. I believe Bangladesh will perform positively and win inshaAllah."