Sports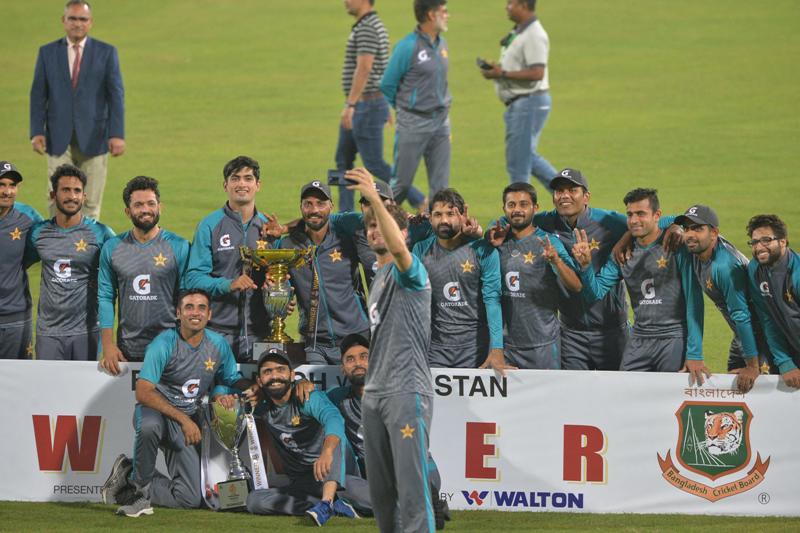 twitter.com/ICC
Bangladesh surrender in Dhaka Test too as Pakistan win Test series 2-0
Own representative, Dhaka, 9 December: Bangladesh finally lost to Pakistan by an innings and eight runs in the second and final Test of the series. The visiting Pakistan won the two-match Test series 2-0. Pakistan won the first Test of the series by eight wickets.
According to the rules, 450 overs were to be played in Dhaka Test. But 215.1 overs were played in Dhaka Test due to rain. Despite playing less than half of the stipulated overs, the Bangladeshi batsmen surrendered helplessly to Pakistan in the Dhaka Test.
Pakistan declared the first innings of Dhaka Test against Bangladesh with 300 runs for 4 wickets. After that Bangladesh got down to bat and scored 76 runs for seven wickets at the end of the fourth day in their first innings. The Tigers then needed 25 runs to avoid a follow-on. But Bangladesh could not add more than 11 runs in the remaining 3 wickets.
At the end of the fifth and last day of the match, Bangladesh was all out for 87 runs and fell on the follow-on. This is the lowest run scored by Bangladesh in Test cricket on home ground. Starting the day with 23 runs, Shakib Al Hasan was dismissed for 33 runs as the last batsman. The other two batsmen Taizul Islam and Khaled Ahmed returned empty handed. As a result, the Tigers were bowled out in 32 overs in the first innings.
Pakistan off-spinner Sajid Khan took eight wickets for 42 runs in 15 overs.
Bangladesh's top-order batsmen failed even in their second innings. Bangladesh lost 4 wickets for 25 runs.
Winning the series, Pakistan rose to second place in the World Test Championship table with 3 wins and a loss in 4 matches. Pakistan has 36 points. Bangladesh, which started its journey in the Test Championship with this series, is yet to open its account.