Sports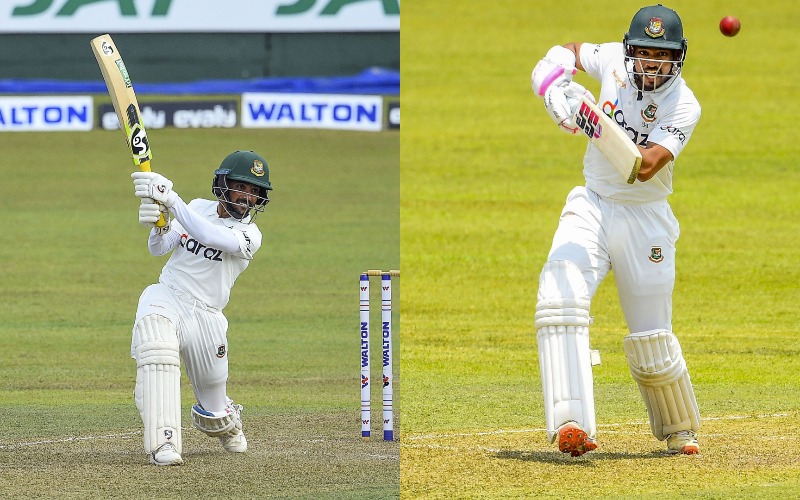 twitter.com/ICC
Bangladesh take lead on first day of Kandy Test match
Dhaka, April 22: Muminul Haque made a very bold decision on the grass-covered wicket of Pallekele. Sri Lankan captain Dimuth Karunaratne was happy with the Bangladesh captain's decision to bat first after winning the toss, but the batsmen surprised the host's fast bowlers who were in good form.
The victory of courage is the Tigers. At the end of the first day of the Candy Test, Bangladesh scored 302 runs losing 2 wickets.
Muminul Haque is unbeaten on 64 with Nazmul Hossain Shantao, who is unbeaten on 126 with a century. Tamim Iqbal got out with only 10 runs short of a century. The only failure was Saif Hasan, returning with zero runs.
Saif Hasan's wicket scared the visitors. That fear, of course, disappeared later. Tamim and Shanto reciprocated the captain's confidence. In the first session, the two did not allow any danger to the team. In aggressive batting, Tamim picked up his personal fifty before lunch.
In the second session, he had a chance to score a century, but he was caught in the slip while trying to get the ball out of Fernando. The dashing opener returned to the dressing room with 90 runs to stay 10 runs away from the century.
Though Tamim was saddened, Shanto picked up the first century of his international career. He completed the quota of 50 runs in the second session with Muminul.
Playing 235 balls in the third and final session, Shanto got a taste of the first century. Captain Muminul also picked up his fifth in this session. The Tigers lost one wicket in the previous two sessions but did not give any wicket in the last session. At the end of the day, Bangladesh team is running towards big collection.
At the end of the first day's play, Bangladesh lost 2 wickets and collected 302 runs. Shanto-Muminul's inseparable 150-run stand for the fourth wicket. Where Shanto is unbeaten on 126 and Muminul is unbeaten on 64 runs.