Sports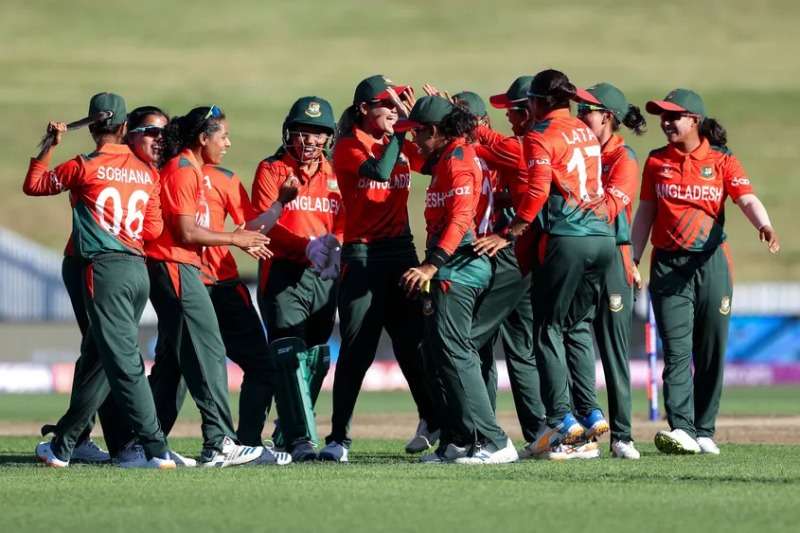 Collected
Bangladesh Team Announced for Women's T20 World Cup
Dhaka, January 23: The Bangladesh Cricket Board (BCB) has announced the 15-member squad for the ICC Women's Twenty20 World Cup to be held in South Africa, where the Bangladesh team will play under the leadership of Nigar Sultana Jyoti, the regular captain. BCB confirmed this information with a statement on Saturday.
Besides, there are four under-19 World Cup cricketers in the announced team. Among them are Marufa Akhtar, Disha Biswas, Swarna Akhtar, Dilara Akhtar. However, before the start of the World Cup, Jyoti's team will play in two preparatory matches. The Tigresses will play the first one against Pakistan on February 6 and the second one against India on February 8. Bangladesh's opponents in Group A of the World Cup are current champions Australia, New Zealand, South Africa and Sri Lanka.
Bangladesh Team in T20 World Cup:
Nigar Sultana Jyoti (captain), Marufa Akhtar, Dilara Akhtar, Fahima Khatun, Salma Khatun, Jahanara Alam, Shamima Sultana, Rumana Ahmed, Lata Mondal, Jharna Akhtar, Nahida Akhtar, Murshida Khatun, Ritu Moni, Disha Biswas, Shobna Mostari.