Sports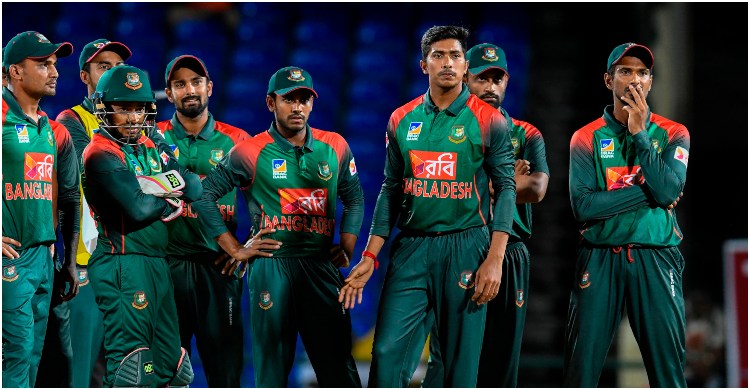 Amirul Momenin
Bangladesh tour to Sri Lanka cancelled
The tour of Sri Lanka was canceled due to difficult conditions. On September 14, board chief Nazmul Hasan said it was not possible to visit Sri Lanka under difficult conditions. The head of the board made an official announcement in Mirpur on Monday.
This put an end to the wait of the last two weeks. Board chief Nazmul Hasan Papon at the Sher-e-Bangla Stadium in Mirpur said, 'I have given a lot of time. No more waiting. If they could, they would do it. So for now we have postponed the tour of Sri Lanka.
He added, "Sri Lanka sent us a condition regarding the travel ban. We have reviewed that. After informing them, they discussed with the government. But according to the rules of their government, 14 days quarantine is compulsory. But at the moment it is not possible to visit from 14 days quarantine. When the situation improves, we will think about a new tour.
The cricketers started practicing on their own initiative from July 19 ahead of the Sri Lanka series. The cricketers started training under the coaches on September 20 with uncertainty in mind. The BCB then gave leave to the cricketers for the last two days. Despite being in isolation at the hotel, the cricketers have now moved to their respective homes.
Earlier, on September 13, the Lankan board sent a letter to the BCB. The BCB was not willing to send a team to Sri Lanka under that condition. Sri Lanka then talked to their government and took the initiative to organize the series. But in the end their initiative was not successful.
According to the schedule, Mushfiqur and Muminul were scheduled to visit Sri Lanka on September 26. There was hope in the words of Akram Khan, the chairman of the cricket management department. But on Monday, his hopes were dashed by the words of the head of the board.