Sports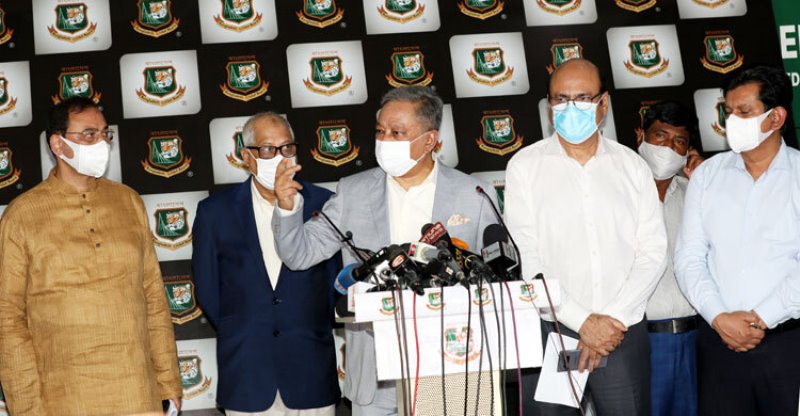 Collected
Bangladesh wants to host Cricket World Cup and Champions Trophy
Dhaka, June 16: Bangladesh was the joint organizer of the 2011 Cricket World Cup. The Bangladesh Cricket Board co-hosted the World Cup with India and Sri Lanka. Then in 2014 the country organized the T20 World Cup alone. It has also hosted the Asia Cup. Now, Bangladesh wants to host the World Cup and Champions Trophy in the future.
The issue was discussed at a meeting of the board of directors of the Bangladesh Cricket Board (BCB) today. In a statement to the media at the end of the meeting, the BCB president said he wanted to host the World Cup and the Champions Trophy.
However, he also said that the World Cup cannot be organized alone. Because, it takes a lot of venues to host a World Cup. Bangladesh does not have so many venues. For this reason, BCB wants to jointly host the World Cup. However, as the Champions Trophy takes less venues, he will bid for the tournament alone, the BCB president said.
"There must be 10 venues for the World Cup Men's Event. That is difficult for Bangladesh now. The Champions Trophy requires less venues. So you can bid separately here. We will bid for the World Cup jointly. We will bid together with other countries in Asia," the BCB President said.
The BCB is planning to build a stadium in honour of Prime Minister Sheikh Hasina in Purbachal with its own funds.
"There is a proposal to build Sheikh Hasina Stadium. There was a consultant, a foreign company. They could not work because of Covid 19. So the second consultative party has been allowing to work on the project," he said.