Sports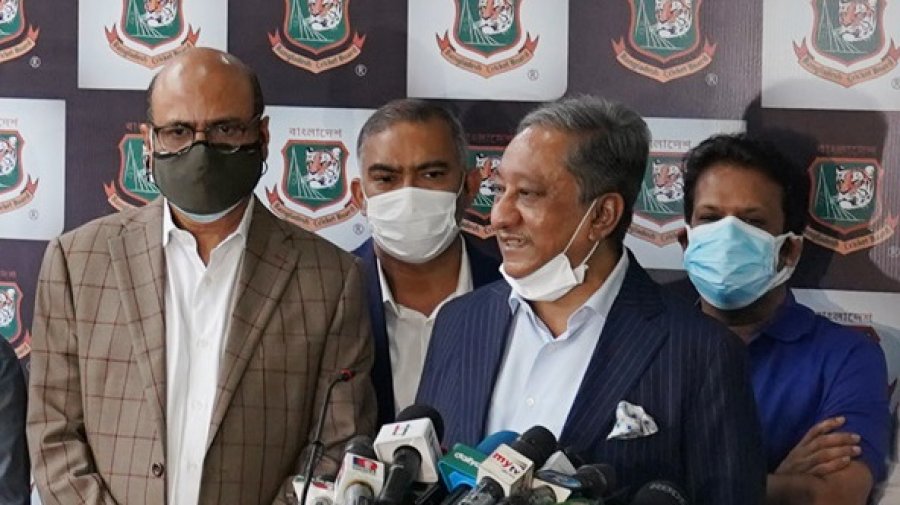 Collected
BCB elections nearing; Papon rues lack of challenge for leadership role
Dhaka, September 22: Sometime ago it seemed that Nazmul Hasan Papon would resign from the post of BCB president. He had said that doctors forbade him to take pressure, so want to reduce the workload, he was going to relinquish. That's why rumors were created about Papon's departure.
However, he himself proved that it was a mere conjecture. At the end of the last meeting of the current board of directors on Tuesday, he made it clear to the crowd that he is still the head of the board and there is no one to challenge him.
He said, "I think that no one will stand for this position (president) until I die."
However, the BCB president is not liking the matter. "I urge everyone who comes on board to challenges me," he said. "Someone say, I want to be president. But no one says so. That's not a good sign."
Papon believes that leadership should change. In his words, "Nothing gets stuck for anyone. We should have a pipeline where new leadership will come. There are people to lead. But sadly, no one wants to come. No one stands when the panel is given. It is becoming uncontested. Let the election be open."
Nazmul Hasan Papan was elected unopposed for the second time after being elected president of the Bangladesh Cricket Board (BCB) for the first time in a contest. He is likely to win again, uncontested.
However, the current president of the BCB has made it clear that he will not form any panel, whether there is a rival or not. He said at the end of the board meeting on Tuesday that anyone has the right to stand.
BCB election day is approaching. Papon's term as BCB president will end this month. He took over as BCB president in October 2012 on the nomination of the government. He was elected unopposed in the October 2013 elections. For the first time in 2016, he became the chairman of the board without contest. This time, even though he participated in the third round of elections, he did not have the same enthusiasm as before.