Sports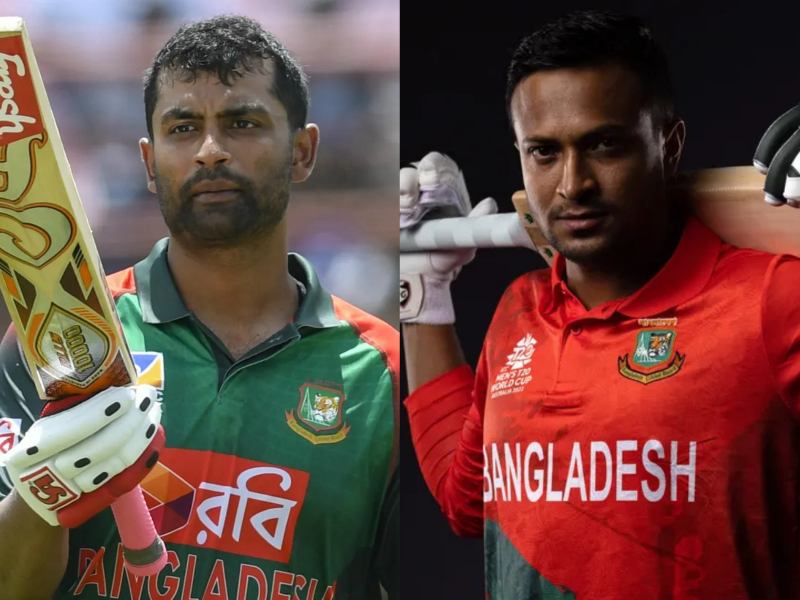 Collected
BCB President Nazmul opens up on unhealthy dressing room atmosphere amid Shakib-Tamim rift
Dhaka, February 25: Bangladesh Cricket Board (BCB) President Nazmul Hasan has now confirmed the rumours of a rift between star cricketers Shakib al Hasan and Tamim Iqbal.
Earlier, there were rumours and speculations that Shakib- Bangladesh's Test and T20 skipper- and ODI skipper Tamim Iqbal, were not on talking terms. Nazmul, however, hasn't been able to provide the exact reason behind the rift.
The development has come amid Chandika Hathurusingha's return to the national team as the head coach.
Meanwhile, Nazmul Hasan made the claims after discussions with the two superstars.
"I can guarantee this is not a healthy dressing room," he told Cricbuzz.
"It's not that I have not tried to sort it out. I have spoken with both of them and I felt that it is not easy to settle the issues at the moment," Nazmul added.
The BCB President said that the players have assured him that their differences won't crop up during the length of a match or a series.
He has also requested the two to stop forming groups within the team.
"The biggest problem for Bangladesh cricket at the moment is this grouping, and that is the reality. I don't have a problem with anything else. I am only scared about this grouping and I only came to know about it in recent times," the BCB boss said.
"Even in the T20 World Cup, what I have seen and heard despite not staying in their hotel...I cannot believe how it is possible. We have to put an end to it if we want to see a good future because one thing everyone needs to understand is that there is no scope for grouping.
"They (Shakib and Tamim) have to talk on the field and in the dressing room as well. The atmosphere of the dressing room was bad too but it improved a bit. From this series (upcoming home series against England) I want to change it (their relationship) in the dressing room at least. What they do outside is not a concern for me," he added.