Sports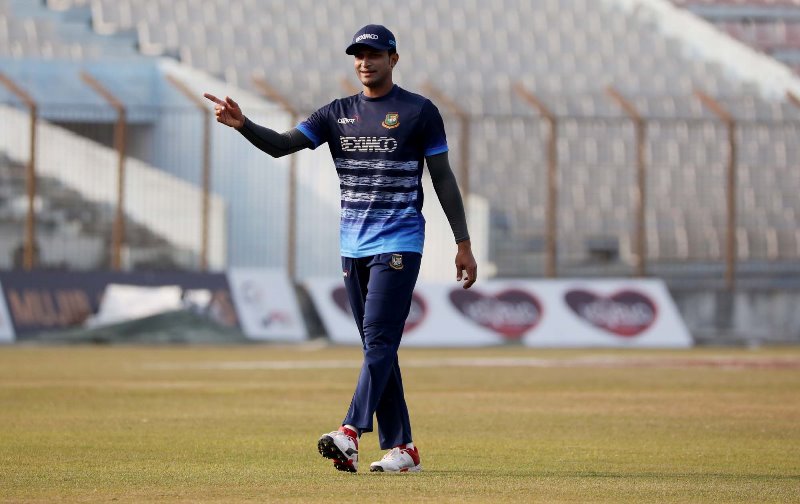 twitter.com/BCBtigers
BCB to not stop Shakib Al Hasan from playing in the IPL
Dhaka, March 26: After much speculation, Shakib Al Hasan, the world's best all-rounder of the Bangladesh team, is finally going to play in the Indian Premier League (IPL) cricket as per the pre-arranged schedule. Shakib will leave for Kolkata on March 28 (Sunday).
There is no doubt about Shakib's no-objection letter in an online interview given on March 20 (Saturday).
Shakib will not be barred from playing in the IPL by the Bangladesh Cricket Board, says popular cricket-based website Cricketbaj.
Akram Khan, chairman of the BCB's cricket operations committee, spoke of reconsidering the IPL no-objection letter in the wake of Shakib's bomb blast interview. However, it is no longer happening, said Ismail Haider Mallick, an influential official of the board. As a result, Shakib will be able to do everything according to his own plan.
Shakib returned to the country from the United States within a week after giving birth to his third child on March 16. He set foot in Dhaka in the early hours of last Tuesday.
Earlier on March 21, Akram had said that he would reconsider the IPL no-objection letter. But the board did not take any decision on that.
In this regard, Ismail Haider Mallick said, "The issue of Shakib's no-objection letter will remain the same and he will be able to take part in the IPL."
He also said that if Shakib had talked about visiting Sri Lanka on his own, the board would have reconsidered the no-objection letter.
Since that is not happening, the BCB will not stop Shakib from going to India on March 28. Shakib will join the team in Kolkata. He will be able to practice there after completing the seven-day quarantine session.
Shakib has been given leave for 48 days. That means his holiday will end on May 18. He will take part in the ODI series starting from May 20 at home.
However, it is not that the remnants of Shakib's various conversations mentioned in the online interview are coming to an end. Shakib's statements will also be discussed at the upcoming board meeting and the BCB will take a formal decision accordingly.