Sports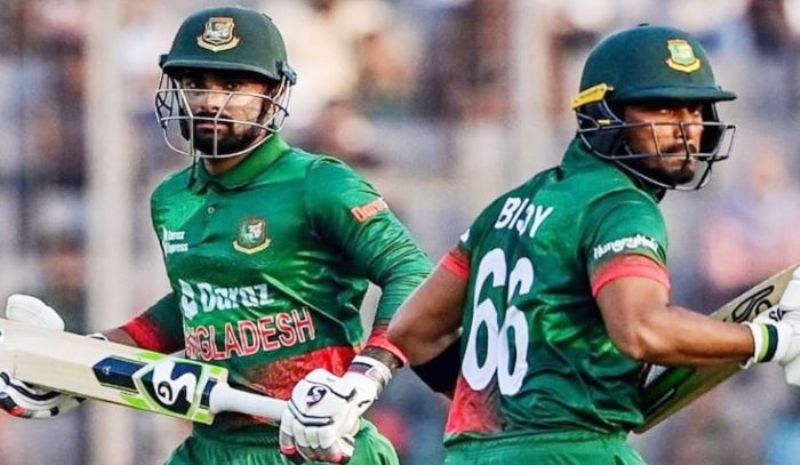 Collected
Bijoy replaces Litton in Asia Cup squad
Sports Correspondent, Dhaka, 30 August 2023: In the end, Bangladesh national team opening batsman Litton Kumar Das did not go to Sri Lanka. He missed the flight to Lanka with the team in the first round due to fever. In the next two days, there was no news of improvement in physical condition. The selectors were forced to choose an alternative opener.
However, the Tiger team management was waiting for Liton till the end. But he is still unable to recover from virus fever. Due to which Liton has been ruled out of the entire Asia Cup. Instead, another right-handed batsman, Enamul Haque Bijoy, has been brought back into the team.
Bangladesh Cricket Board (BCB) confirmed the matter in a statement. Regarding Bijoy's inclusion, BCB Chief Selector Minhajul Abedin Nannu said, 'Bijoy has scored regular runs in our domestic cricket, BCB was also under observation. Liton is unable to play in the Asia Cup, so we have included Bijoy in the squad.'
However, Saif Haasan's name was being considered as an alternative to Liton earlier. However, he was diagnosed with dengue and could not be considered. After that Zakir Hossain's name also came loudly. BCB did not walk that way either. In the end, however, the cricket board came close to victory. 30-year-old Bijoy has previously played 44 ODIs for Bangladesh. He was last seen in the ODI against India. Although he is not a regular in the national team, he has regularly scored runs with the bat in domestic cricket.
However, the victory figures in the Asia Cup are quite good. After playing only one season, he made it to Wisden's Bangladesh XI. Played only in 2014. Seva's Bangladesh team failed to do well but Bijoy was in great form. He scored 227 runs in 4 matches at 56.75. There were two great innings of 100 runs against Pakistan and 77 runs against India.