Sports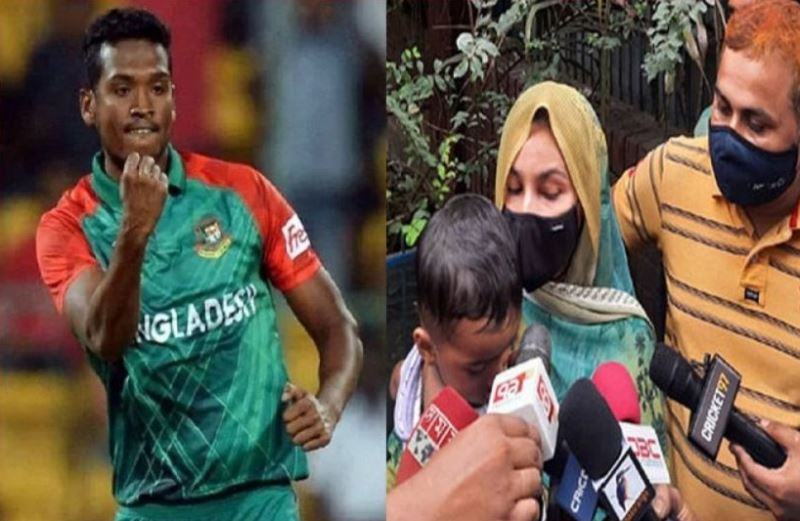 Photo: Collected
Case registered against cricketer Al-Amin for allegedly assaulting wife
Sports Correspondent, Dhaka, Sept 3: Former Bangladesh national team cricketer Al Amin Hossain's wife Ishrat Jahan registered a complaint with Mirpur Model Police Station against her husband on the accusation of beating her up.
In the case, Al Amin has been accused of torturing and beating his wife in various ways. Besides, it has been alleged that the wife and children were thrown out of the house.
Inspector (Investigation) of Mirpur Model Police Station Nurul Islam Sumon said on Friday (September 2) afternoon that cricketer Al Amin's wife Israt Jahan has filed a written complaint against him. The written complaint is scrutinized and registered as a case. The case is being seriously investigated.
Meanwhile, according to the Mirpur Model Police Station sources, cricketer Al-Amin can be arrested at any time for the purpose of investigating the case. Or he may be called to the police station for questioning.
On Thursday (September 1), Al Amin's wife Israt Jahan lodged a written complaint with the Mirpur Model Police Station. In the complaint, Israt Jahan mentioned dowry demands and beatings against cricketer Al Amin.
After filing the complaint on Thursday, Israt Jahan told the media, "He lives with another girl, he beat me on August 25. So I filed a complaint at the police station. But I want to compromise, I want to live with him again."