Sports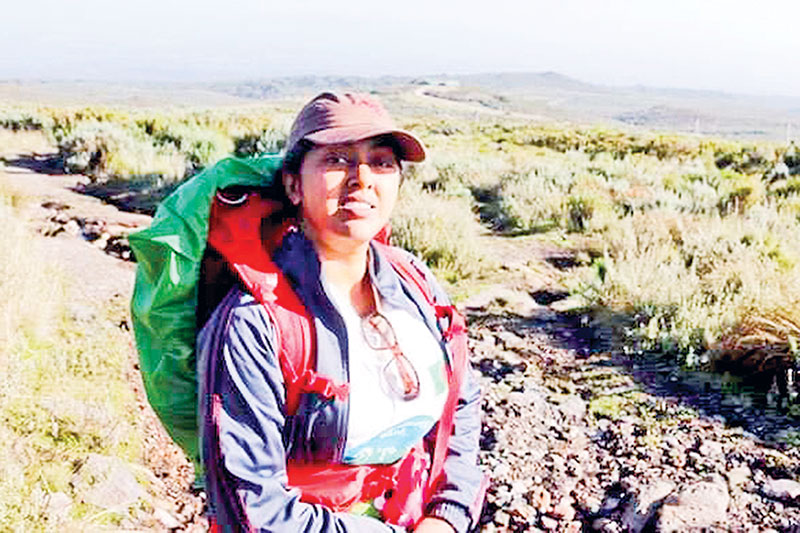 Collected
Chargesheet against the driver who killed mountaineering Ratna
Dhaka, December 29: Police have filed a chargesheet against SM Darus Salam, a microbus driver, for running over mountaineer Reshma Nahar Ratna from the side while she was cycling on Lake Road near Chandrima Udyan in the capital's Parliament House area.
Besides, another accused Md. Naeem was asked to be excused from the case as there was no evidence to prove his guilt. Monday (December 26) Sher-e-Bangla Nagar Police Court General Registration Officer Sub-Inspector of Police Md. Assad has confirmed the matter.
He said that on October 5, the investigating officer of the case, Sher-e-Bangla Nagar Police Sub-Inspector (unarmed) Md. Mubarak Ali, filed the chargesheet in the case with 20 witnesses. Another accused Naeem was asked to be excused from the case as he could not find any evidence to prove his guilt.
He added that on Monday (December 26), Dhaka Chief Metropolitan Magistrate Zulfiqar Hayat transferred the case to the court of Dhaka Metropolitan Magistrate Ziaur Rahman. The case is scheduled to be heard on January 4.
In the chargesheet, the investigating officer said, "After reviewing the video, I saw two black / gray microbuses entering the Ganobhaban crossing at the time of the incident."
At that time, the victim, mountaineer Reshma Nahar Ratma took a U-turn on her bicycle to go from left to right of the road. Then the road became empty and two cars were going at a reckless speed. Then a microbus behind Ratna braked and left. However, another vehicle behind the vehicle hit Ratna's bicycle while passing through the right side of the vehicle.
It may be mentioned that on August 7, while cycling on Lake Road adjacent to Chandrima Udyan, mountaineer Reshma Nahar Ratna was seriously injured when she was hit by a microbus. He was later pronounced dead at the hospital. Ratna's brother-in-law Moniruzzaman filed a case in this regard.
After the case, the police arrested a driver named Mohammad Naeem on August 18. The next day, the court granted Naeem a two-day remand. After remand on August 22, Naeem was sent to jail.
On August 26, police arrested SM Darussalam from Shahjahanpur in the capital. A Toyota microbus was also seized during the arrest. He also owns this car. On August 26, the Dhaka Metropolitan Magistrate's Court granted him a two-day remand.