Sports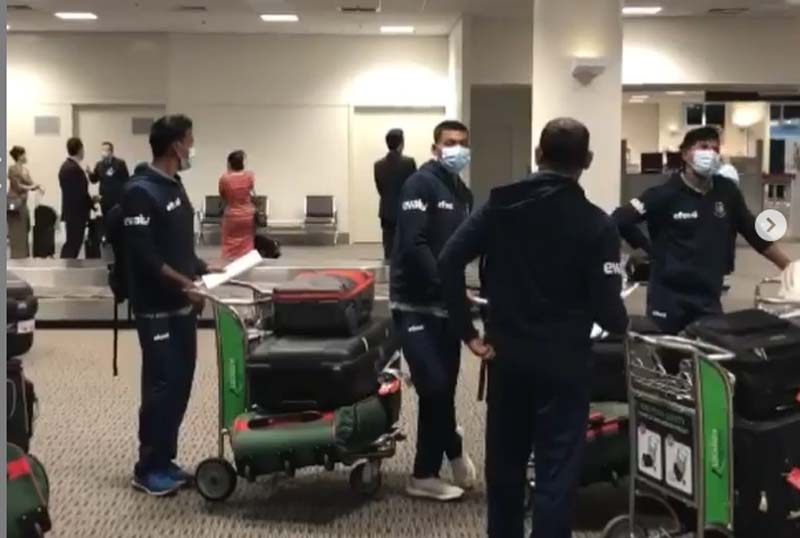 Bangladesh Cricket Instagram page
Corona lockdown in New Zealand again, Bangladesh match in fear
Own correspondent, Dhaka, 28 February 2021: The Bangladesh cricket team is in New Zealand to play a series of three ODIs and a T20 match.
Tamim and Riyadh left for the country of the Black Caps on 23 February. The Bangladesh team has been in quarantine since arriving in Christchurch, New Zealand. According to the rules, they have to observe quarantine for 14 days.
However, in the meantime, a big bad news has been made about the Bangladesh series. Because, the Corona situation is not a very good one in New Zealand. That's why the country's government has issued a Level-3 Corona lockdown in Auckland. Cricinfo reported this news.
Level-3 is the highest level of corona prevention in New Zealand. That is what has been applied to Auckland. Auckland will be completely under lockdown next week. The same is true of Mount Manganui. Level-2 warnings have been issued in all cities except Auckland. New Zealand's Prime Minister Jacinda Ardan has revealed the news of the new corona infection to the nation.
Playing in Auckland were the England women's cricket team visiting New Zealand and the Australia men's team. These two matches have already been moved to Wellington due to the lockdown. Not only that, all the remaining matches of the series with the Australian men's team and the England women's team will be held at the stadium without a closed door.
According to the changed venue, the match of New Zealand women's cricket team with England women's cricket team is scheduled to be held next Sunday in Dunedin. The Australia-New Zealand T20 match is scheduled to be held in Wellington on Tuesday. All will be in a stadium without spectators.
The third T20 match between Bangladesh and New Zealand is scheduled to be held on April 1 in Auckland. However, since the lockdown in Auckland is for a week, there is no talk in Bangladesh about the Bangladesh series. However, if the lockdown is prolonged or if a level-3 lockdown is announced in other cities, the series will be in danger.
Bangladesh's three-match ODI series against New Zealand is scheduled to start from March 20. The next two matches will be held on March 23 and 26. The three-match T20 series will be held on March 26, 30 and April 1.