Sports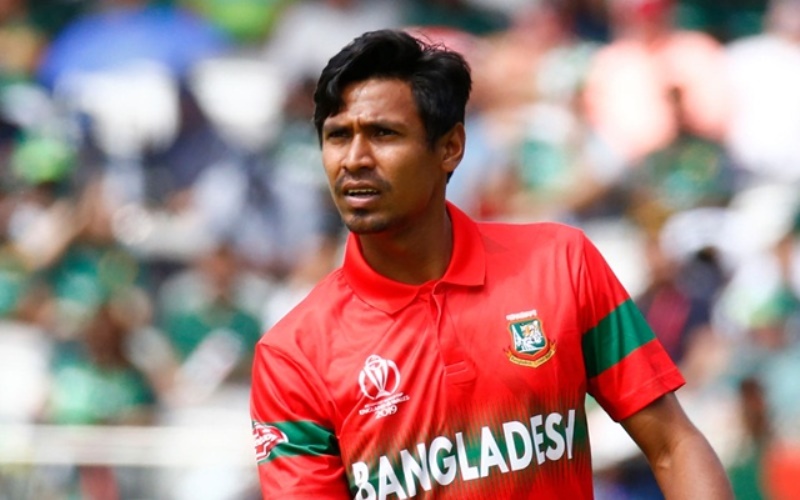 Collected
Country first, not IPL: Mustafizur
Dhaka, February 23: The decision was left to the players by the Bangladesh Cricket Board. Anyone can play in any league if they want, even if there is a national team game - this is what President Nazmul Hasan Papon said while standing in front of the BCB office on Monday afternoon. However, left-arm pacer Mostafizur Rahman did not walk that path.
If Bangladesh has a game during the upcoming IPL, he will play in the Bangladesh jersey. He made it clear that the country's game comes first.
Speaking to reporters at the BCB academy on Tuesday, Mustafiz said, "My country's game comes first. If I am in the Sri Lanka (tour) Test, I will play the Test. If I am not, the BCB will tell me that I am not playing. If they leave me, I will play in IPL. Country comes first."
The 25-year-old left-arm pacer will put the decision in the court of the BCB. He will do whatever the cricket board tells him to do. If BCB wants, he will go to Sri Lanka.
Mustafiz commented, "If you put me in the Test, I will play the Test. If not, the BCB knows. I will do what the BCB says. If the BCB wants me to go to Sri Lanka, there is nothing to disagree. There is no stress."
It may be mentioned that Shakib Al Hasan and Mustafizur Rahman got a chance from Bangladesh in the IPL auction held last Thursday (February 18). Shakib was bought by Kolkata Knight Riders for Rs 3.2 crore and Mostafiz was bought by Rajasthan Royals for Rs 1 crore.
Shakib Al Hasan has already asked for leave from the national team for the IPL. He said he would not be able to play if he had a Test series against Sri Lanka at that time. After Shakib's decision, everyone was interested in Mostafiz. Today, Mustafiz said that if he is in the team for the Test series, he will play the Test first.