Sports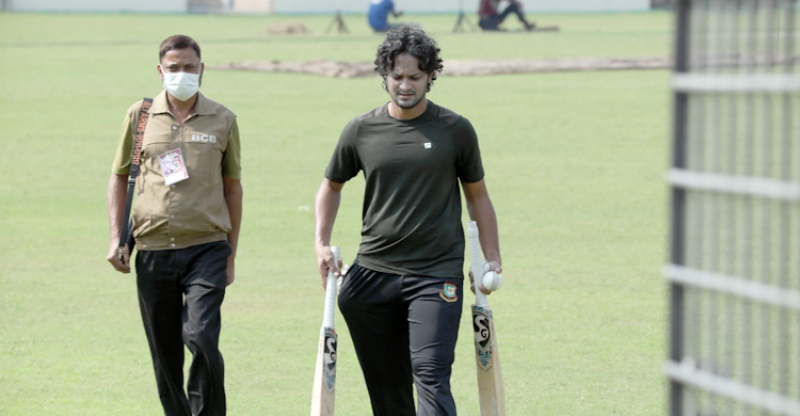 File Picture
Cricket: BCB appoints armed bodyguard for Shakib Al Hasan after threats over attending Hindu ceremony
Dhaka, November 19: The Bangladesh Cricket Board (BCB) has appointed a gunman to protect Shakib Al Hasan. The armed security guard will be with Shakib Al Hasan on his way to and from the Mirpur Stadium.
On Wednesday, BCB chief executive Nizamuddin Chowdhury said the BCB was aware of Shakib's safety.
"In the wake of the recent incident, we have talked about Shakib's security with the law enforcement agencies as well. Shakib has been given a bodyguard by the BCB. The guard will be with Shakib when he comes to Mirpur ground from his home."
Earlier, a young man threatened to kill the world's best ODI all-rounder Shakib Al Hasan through social media.
On Monday (November 16) at 12:06 am, Mohsin Talukdar threatned to hack Shakib to death during a Facebook Live session.
Shakib recently went to Kolkata and participated in a Kali Puja ceremony. Outraged, Mohsin threatened to hack the all-rounder to death. At that time, he also started abusing Shakib in vulgar language.