Sports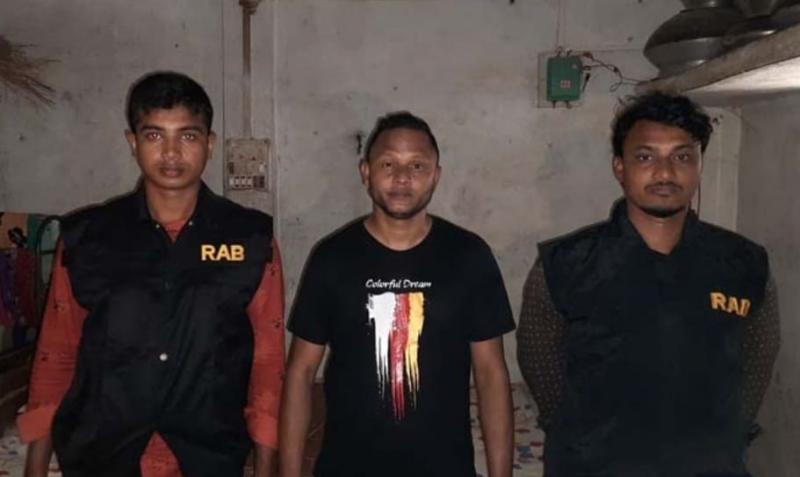 Collected
Cricket: Man arrested for issuing death threat to Shakib Al Hasan
Dhaka, November 18: RAB-9 has arrested Mohsin Talukder, who threatened to kill cricketer Shakib Al Hasan. He was arrested on Tuesday (November 17) from Ransi area of East Pagla Union in South Sunamganj.
Earlier on Monday (November 16) at around 12pm, senior RAB-9 and senior police officials visited the house of accused Mohsin Talukder at Tukerbazar Shahpur Talukdarpara in Sylhet Sadar Upazila. At that time they interrogated the wife and children of the accused Mohsin Talukder.
On Monday (November 16) night, SI Mahbub Morshed filed a case under the Digital Security Act with the SMP's Jalalabad police station.
Incidentally, on Sunday (November 15) at 12:06 pm, the young man from Sylhet named Mohsin Talukder came on Facebook Live and announced that he had killed Shakib Al Hasan by cutting his throat.
Incidentally, one of the best all-rounders in world cricket inaugurated the Kali Puja program in Kolkata on November 12.
On the same evening, Bangladesh star cricketer Shakib inaugurated the 59th Shyama Puja of 'Amara Sabai Club' at Kankurgachhi in East Kolkata by cutting the ribbon and lighting the lamp. West Bengal Urban Development Minister Firhad Hakim was also present.