Sports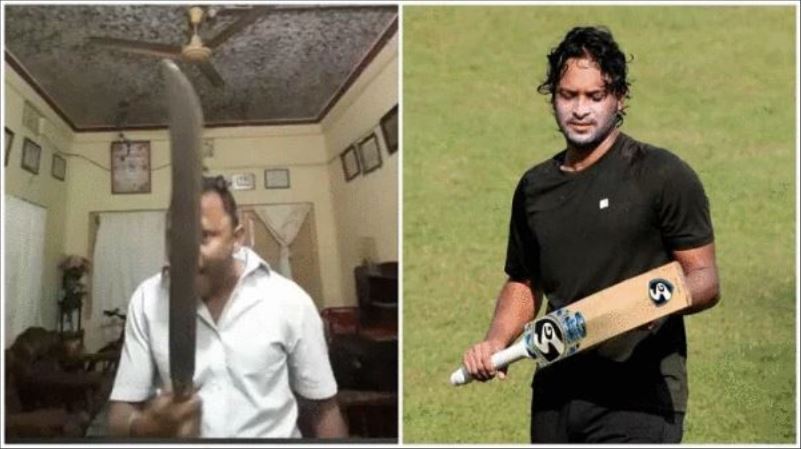 Cricket: Shakib Al Hasan receives death threat
Dhaka, November 17: A young man from Sylhet has threatened to kill the world's best all-rounder Shakib Al Hasan during a Facebook Live session. Mohsin Talukder, son of Azad Baksh Talukder of Shahpur Talukdarpara in Sylhet Sadar Upazila, came on Facebook Live at 12:08 am on Monday (November 16) and threatened to kill Shakib.
He promoted this live video from his own Facebook account. The young man was upset that Shakib had gone to Kolkata recently after accepting an invitation to a Kali Puja function, and said that he would hack him to death. At that time, he continued to abuse Shakib in foul language.
In the video, Mohsin revealed his identity and used offensive violent language, saying that he would walk to Dhaka if necessary to kill Shakib. He then appeared in a live video again at 6:04 am. However, he apologized for the provocative video of the night and called on Shakib Al Hasan to apologize to the nation.
At that time, he said, he is not making this video now under any pressure, but to give a chance to Shakib and to give a message to all the other celebrities like Shakib to go on the right path again.
When contacted, Shahid Ahmed, chairman of Tukerbazar Union in Sylhet Sadar Upazila, said, "I did not know about the matter." However, such a public threat to the world's best all-rounder Shakib Al Hasan is certainly reprehensible.
In this regard, Additional Deputy Commissioner (Media) of Sylhet Metropolitan Police BM Ashraf Ullah Taher said, Shakib Al Hasan is an asset of Bangladesh and the world. All the police forces arrested him as soon as they came to know about the death threat. A case is being prepared in this regard.
He said Shakib's case is an example of religious harmony between the two countries. The provocative police are taking these issues seriously.