Sports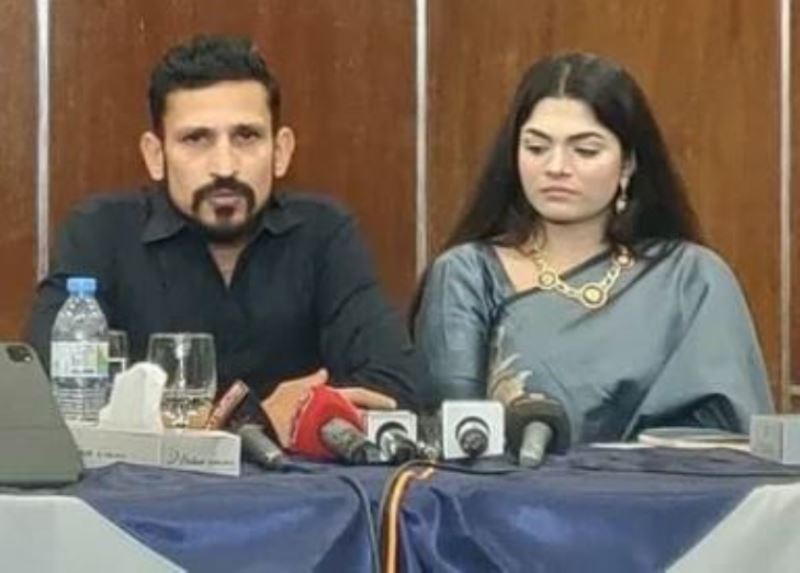 Collected
Cricketer Nasir Hossain, wife deny adultery allegation
Dhaka, February 25: Tamima Sultana, wife of cricketer Nasir Hossain, has said that she had divorced her ex-husband Rakib before marrying a second time. Tamima made the remarks at a press briefing on Wednesday (February 24) over the controversy over her marriage. Nasir was also present beside her at that time.
Tamima said, I divorced Rakib and married Nasir. I divorced Rakib in 2017. I was married to Rakib and we have a child. Besides, everything Rakib is saying is a lie.
"Neither I nor Nasir have a Facebook ID at the moment," she said of the social media post. "Nasir has an official Facebook page. If we want to give any update, we will post it from that page."
"She is now my wife," Nasir told a news conference. "I will take legal action against Rakib Saheb (Tamima's ex-husband) or anyone who speaks ill about my wife."
Pointing to the media, Nasir said, "Know the truth and make news. Present the correct information in front of everyone."
Addressing Rakib, he said, "There is nothing to do so much drama. There is nothing to talk about on social media."
Nasir and Tamima's wedding ceremony was held at a restaurant in Uttara on February 14. Tamima is a cabin crew by profession and works in a foreign airline. The controversy started before the formality of marriage started.
A man named Rakib Hasan, who identified himself as Tamima Sultana's ex-husband, complained that Tamima married again without divorcing him. Rakib made a general diary (GD) at Uttara West police station.
It is learned that Rakib has an 8-year-old daughter in his 11-year family with Tamima.
Rakib Hasan on Wednesday filed a case against Nasir and Tamima for marrying someone else's wife without the latest divorce papers.