Sports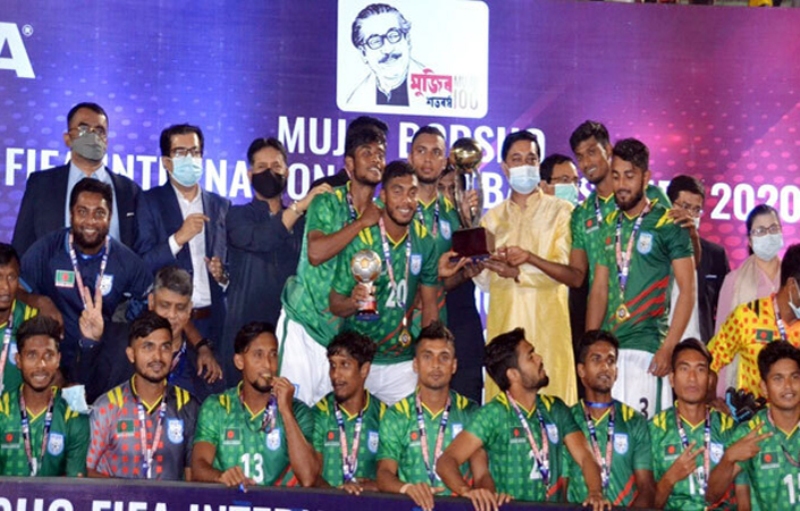 Collected
Football: Bangladesh win 2-match series 1-0 against Nepal
Dhaka, November 18: After a goalless draw in the second match on Tuesday, host Bangadesh won the two-match series 1-0 against Nepal in the Fifa Friendly series.
In the first match last Friday, Bangladesh lost 2-0 to the guest team. After winning the second match, Bangladesh won the two-match series 1-0.
A draw in the two-match series found in Nepal.
Acting coach Stuart Watkis made two changes in the XI of the first match.
Goalkeeper Ashraful Islam Rana has been played by the coach all the time in this match.
Experienced Yasin Khan was included in the XI to replace defender Riyadul Hasan. However, the fans left the gallery disappointed at the end of the match. Because, their expectation was that Jamal Bhuiyan would win both the matches.
Bangladesh Football Federation celebrated the series victory by setting off fireworks at the end of the match.
Although not equal to the first match, in the second match, tens of thousands of spectators were present in the gallery of Bangabandhu National Stadium to encourage Jiban-Saad Uddin.