Sports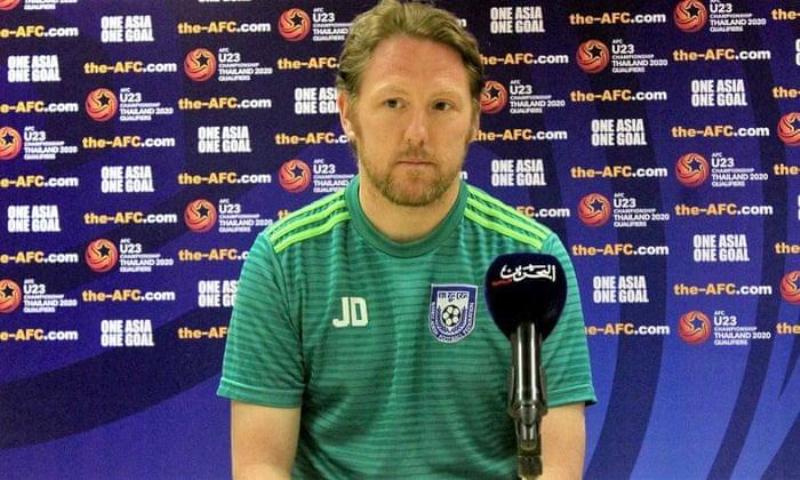 Football: National team coach Jamie Day tests Covid-19 positive for the fourth time
Dhaka, November 26: Bangladesh national football team coach James 'Jamie' Day has tested positive for the novel coronavirus for the fourth time.
Jamie Day is eager to join the Bangladesh team that is going to play the World Cup qualifier match in Qatar. For this reason, he is repeatedly getting tested.
But after four tests, he did not get a negative result. Day tested positive before the second match against Nepal which ruled him out of the game.
After that Bangladesh team went to Qatar to play the World Cup qualifier. However, coach Jamie Day could not go with them. Assistant coach Stuart Watkis left for Qatar on 19 November. Jamie is trying to reach Qatar before the match. In this way, the footballers of Bangladesh team may be able to recover mentally.
But even after repeated tests, he is not able to be negative. Jamie Day told Jago News, 'I will check again on Sunday. If the result is negative, then I can go to Qatar and join the team. Otherwise, it will not be possible for me to go to Qatar. '
Meanwhile, Bangladesh Football Federation (BFF) president Kazi Salauddin thinks that if the English coach is not in the dug out, it will have a negative effect on the team.
"Jamie has been positive before the second match against Nepal. The players had said that his absence wouldn't affect their performace against Nepal and they kept their word. However, the match against Qatar is different and Jamie's absence will have an impact."
Bangladesh played attacking football against Nepal. However, Salauddin does not see an opportunity to play against Qatar with this formation. The World Cup qualifiers will require new tactics. And the BFF chief does not think it will be possible without Day.
"The style of play against Nepal will not work against Qatar. They will have to play in a different style. It is doubtful whether the assistant coach will be able to play in that plan if Jamie is not there. The team will feel his absence."