Sports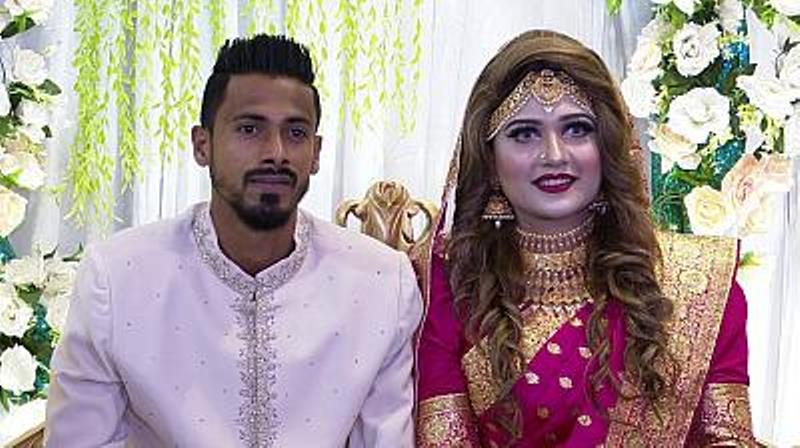 Collected
Footballer Sohel Rana marries fan turned girlfriend of six years
Dhaka, March 8: Syeda Tamila Siraji (Anamika) fell in love with national team midfielder Sohel Rana while watching Bangladesh play in Bangabandhu Gold Cup Football in 2015. Then the two continued to talk on Facebook and at one stage it turned into love. After that they got married on Sunday.
Sohel Rana has tied the knot with the fan along with his close relatives at a restaurant in Dhanmondi. Anamika, who passed her MBA from ULAB last December, is a complete football fan.
About their relationship, Anamika told Bangla Tribune, "I like to watch football. I went to Bangabandhu National Stadium in 2015 and watched Sohel's match. Later I got in touch on Facebook. Pray for us. In fact, it is a matter of pride to be the wife of a national team footballer."
Anamika herself remains tense on the day of Sohel's match. So when Sohel scores a goal, her day goes well. Expressing that feeling, Anamika added, "I keep track of Sohel's match day. If Sohel scores a goal, the day goes well."
Sohel Rana has been playing in the national team as a midfielder for almost 10 years. He also plays as an essential player of Abahani Limited in domestic football.
Sohel Rana said about his marriage, "In the beginning she (Anamika) contacted me as a fan of my game. Then gradually the relationship between us thickened. We are very happy to get married."
The newlyweds want to celebrate their reception at some point in the future.