Sports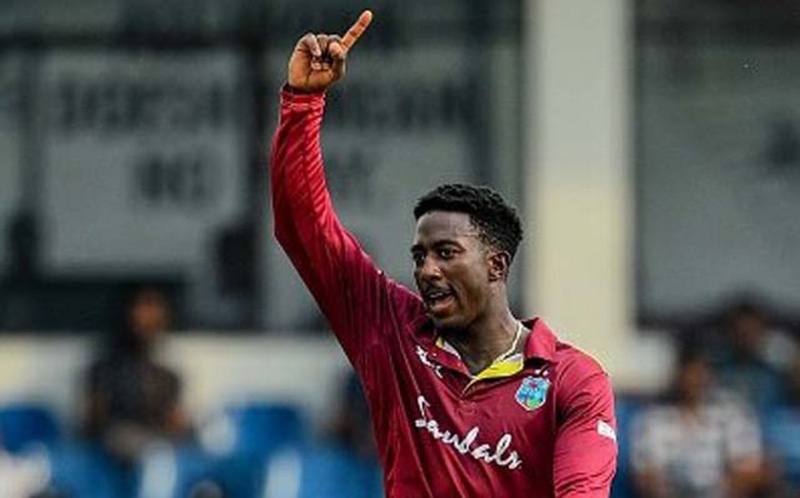 twitter.com/windiescricket
Hayden Walsh Jr ruled out of ODI series after testing positive for the coronavirus
Dhaka, January 15: West Indies cricketer Hayden Walsh Jr. has been ruled out of the ODI series against Bangladesh after testing positive for the coronavirus. He was allowed to travel to Bangladesh after receiving the Covid-19 'negative' certificate. The leg-spinner also tested negative after reaching Dhaka, however, Walsh Jr's result came positive in both the tests on Wednesday and Thursday. Now he won't be able to play the ODI series as he is in isolation.
Bangladesh and West Indies will play two Tests after three matches in the 50-over series. Preparations for the ODI are underway now. The Caribbeans have had the opportunity to practice since Thursday. The cricketers who were negative in the last test are practicing. Although the rest of the West Indies team that visited Bangladesh was negative, only Walsh Jr. came positive.
The West Indies Cricket Board has confirmed that the leg-spinner is not playing in the ODI series. However, they have not yet added anyone else's name in his place. Walsh Jr. is only in the ODI squad. The West Indies board said the test was repeated on Thursday after Walsh Jr. came positive in Wednesday's test, and there were also positive results.
The entire West Indies team is in isolation after arriving in Dhaka last Sunday. The squad players did not come in contact with each other during this period before going into practice. The West Indies Cricket Board said: "Walsh Jr. will remain in isolation until the results of the two PCR tests are negative. That is why he will be out of the three-match ODI series against Bangladesh.
The Bangladesh-West Indies match starts with the first ODI on January 20. The two teams will then face each other in the remaining two ODIs of the series on January 22 and 25. The first test will start on February 3. The second and final Test will be played on February 11.