Sports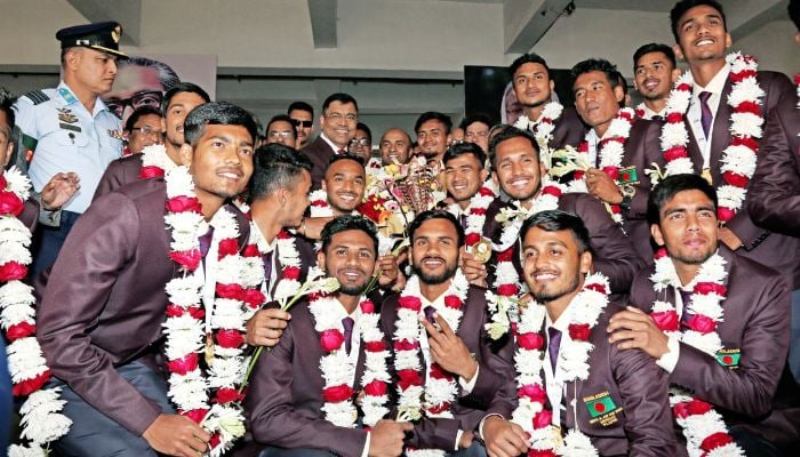 Collected
Hockey champions have returned home with the trophy
Dhaka, January 14: AHF Under-21 Hockey Champion Bangladesh Youth Hockey Team was scheduled to return to Dhaka at 10 am on Friday. However, due to thick fog, the team's return was delayed by about four hours. The Bangladesh Biman flight was supposed to reach Dhaka from Muscat via Sylhet. Due to thick fog, the plane could not land in Sylhet, went to Chittagong. After waiting for some time in Chittagong, when the fog cleared, the Bangladesh team left for Sylhet and returned to Dhaka at 2 o'clock in the afternoon.
Bangladesh Hockey Federation President Air Chief Marshal Sheikh Abdul Hannan welcomed the youth hockey team at Hazrat Shahjalal International Airport. Federation vice president Abdur Rashid Shikder, Zaki Ahmed Ripon and other officials were present at the time.
Bangladesh youth hockey team became the unbeaten champions after defeating hosts Oman 7-6 in penalty shootout in the final of the tournament on Thursday. The game ended 1-1 after the regular time. This is Bangladesh's second time as champions. Earlier in the tournament held in Dhaka in 2014, Bangladesh defeated Oman 4-0 in the final to become the champion for the first time.