Sports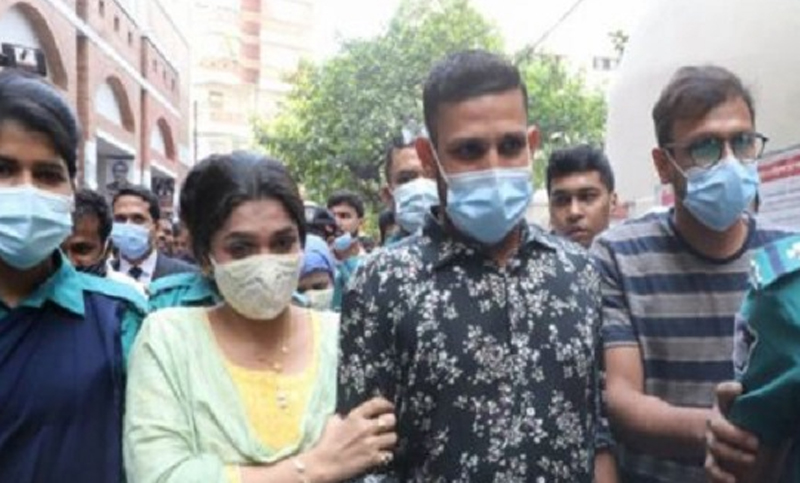 Collected
Illegal marriage: Cricketer Nasir gets bail
Own representative, Dhaka, December 21: Cricketer Nasir Hossain has been granted bail in a case of Illegal marriage. Including Nasir's `wife' Saudia Airlines flight attendant Tamima Sultana Tammi two others have also been granted bail in the case. On Monday, Dhaka Additional Magistrate Tofazzal Hossain granted them bail.
Plaintiff and Tamima's legitimate husband businessman Rakib Hasan's lawyer Ishrat Jahan said this. On the other hand, the court rejected Nasir's plea seeking exemption from personal appearance.
Earlier, the court had summoned cricketer Nasir Hossain, his wife Tamima Sultana and Tamima's mother Sumi Akter to appear before the court on September 30 after Rakib had lodged a complaint with the Police Bureau of Investigation (PBI). According to the PBI report, Nasir and Tamima got married in an illegal process. The investigating officer of the case Mizanur Rahman submitted the report against the three accused including Nasir-Tamima. The plaintiff Rakib's lawyer Ishrat Jahan then applied for arrest warrants against the three accused. The court summoned them to appear in court on October 31.
On October 31, the accused surrendered before the court of Dhaka Metropolitan Magistrate Mohammad Jasim and applied for bail. Following the hearing, the judge granted them bail on a bond of Tk 10,000.
According to the lawsuit, Nasir married Tamima while she was married to Rakib, which is completely illegal under religious and state law. Nasir tempted Tamima and took her to himself. Rakib and his eight-year-old daughter are emotionally devastated by the immoral and illicit relationship between Tamima and Nasir. Rakib has been severely defamed in such activities of the accused, which is an irreparable loss for him.