Sports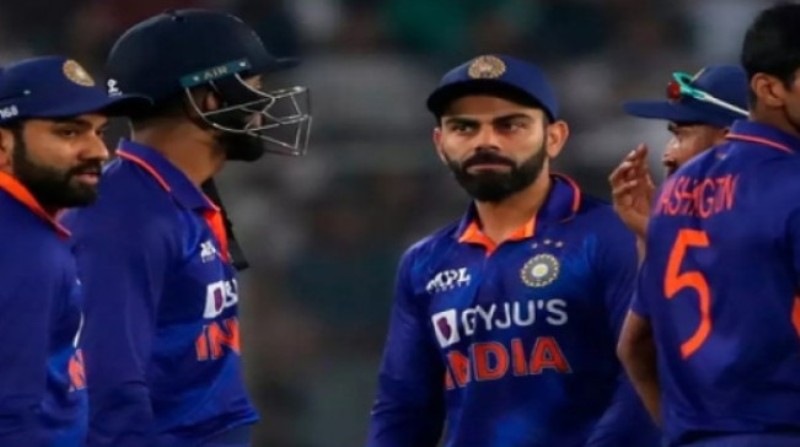 Collected
Indian cricketers heavily penalised for slow over rate
Dhaka, December 6: Bangladesh got an incredible win against the Indian cricket team at Mirpur Sher Bangla Cricket Stadium on Sunday. The Tigers were in danger of defeat even after Rohit Sharma's men were dismissed for 186 runs. The 9th wicket fell at 136 runs. Mehdi Hasan Miraj and Mostafizur Rahman took them home with 51 runs needed for victory.
Miraj and Mustafiz showed great skill and performance to defeat the Indian team by 1 wicket and leave the field as winners. Of course, Indians are not going to dry up the wounds of that loss. Along with this, the huge fine imposed by the ICC has been added as a blow. Indian cricketers have been accused of slow over rates. That is why ICC has announced to deduct 80 percent of the match fee of every cricketer. This information was revealed in a press release sent by the company.
ICC elite match referee Ranjan Madhugale announced this punishment. The Indian cricket team took 4 overs more than their allotted time. That is why the ICC match referee announced to deduct 80 percent of the match fee for a total of 4 overs by 20 percent per over.
Article 2.22 of the ICC Player Code of Conduct states that if a team spends more time than their allotted time and those times are counted as overs. 20 percent match fee will be deducted from the respective team's cricketers for each over. Accordingly, it has been announced to deduct 80 percent of the match fee of Indian cricketers for 4 overs. Indian captain Rohit Sharma admitted the crime and accepted the punishment. Therefore, no further hearing was necessary.