Sports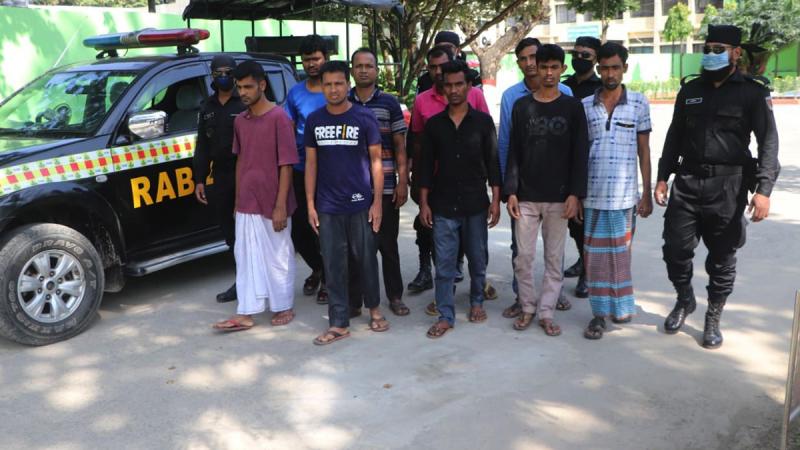 Collected
IPL: Nine gamblers arrested by RAB in Bangladesh
Dhaka, November 10: RAB-4 has arrested nine gamblers from an IPL-based online gambling event in Bypail area of Ashulia Police Station in Dhaka district, the agency's captain Mozammel Haque informed on Monday (November 9) afternoon.
He said nine gamblers, including a TV monitor, gambling playing cards, tally books, nine mobile phones and gambling cash worth Tk 19,220, were arrested or confiscated from a gambling venue in the West Bypass area of ​​Ashulia on the night of November 8 on a tip-off.
The arrested persons are- Md. Helal (39), Md. Hafizur Rahman (35), Md. Rubel Mia (20), Md. Hira (28), Abul Kalam alias Azad (35), Md. Parvez (28), Md. Baharul (30), Ronnie Mia (32) and Md. Aziz alias Sabuj (26).