Sports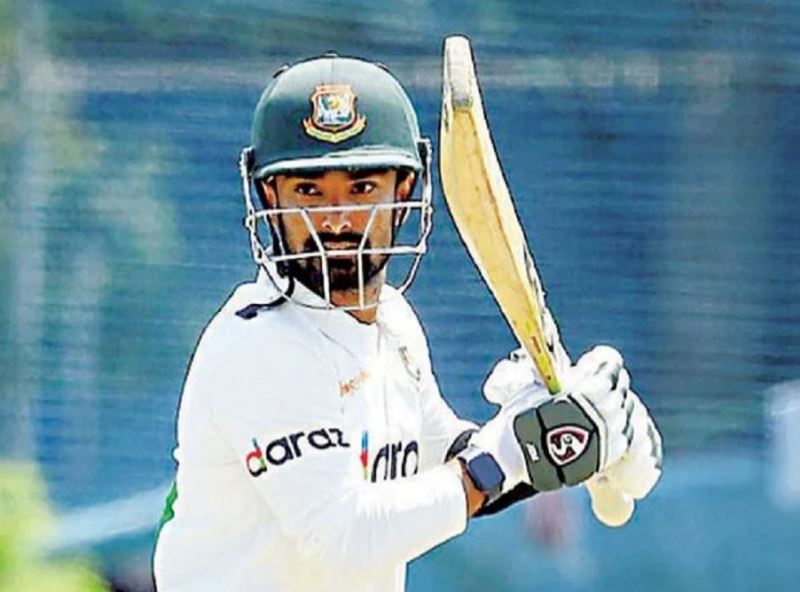 File photo
Liton Das now best Bangladeshi batsman in ICC ranking with 724 points
Sports Correspondent, Dhaka, June 2: Liton Das is in perfect dream form. In the last Test against Sri Lanka, 141 and 52 runs came out of his willow in two innings. The wicketkeeper of Bangladesh cricket team got a big reward for such performance even though his team lost the match. According to the latest ICC rankings released on Wednesday, Liton holds the highest ranking and highest rating points in the country's Test history.
Liton now has 724 rating points in the ICC rankings. Tamim previously held the record for highest rating points in Bangladesh's Test history. In August 2017, Tamim achieved 709 ICC rating points.
Liton has also made great strides in ranking with record rating points. The right-handed batsman has risen by five steps from 17th to the 12th position.
Earlier, in the history of Tests in Bangladesh, the highest ranking of any batsman was 14th position (Tamim Iqbal). Besides, Mushfiqur Rahim once came up at number 16.
Now Mushfiqur is at number 17. After scoring 175 in the first innings in Mirpur Test, he scored 23 in the second innings. Mr Dependable has jumped eight steps ahead to 17th position with New Zealand's Henry Nichols.
Meanwhile, for the first time in his career, Tamim has come down five steps by scoring a pair of zeroes. The country's best opener is currently in the 32nd position. Mominul Haque's position has also dropped after scoring nine and zero runs in two innings. He is now in 64th position, while Shakib remains in the 43rd position in the batting rankings.
Sri Lankan batsman Angelo Mathews has jumped five steps ahead in the ICC ranking after playing an innings of 145 runs in the last Test match against Bangladesh. He is currently in 15th place. Dinesh Chandimal is in 44th position after jumping 9 steps ahead.
Ebadat Hossain of Bangladesh is one step ahead in the bowling rankings. The pacer, who took 4 wickets in the Mirpur Test, is now in 84th position. However, Shakib's ranking remains unchanged even after his five-wicket haul. He stays in 29th position in the ICC ranking.