Sports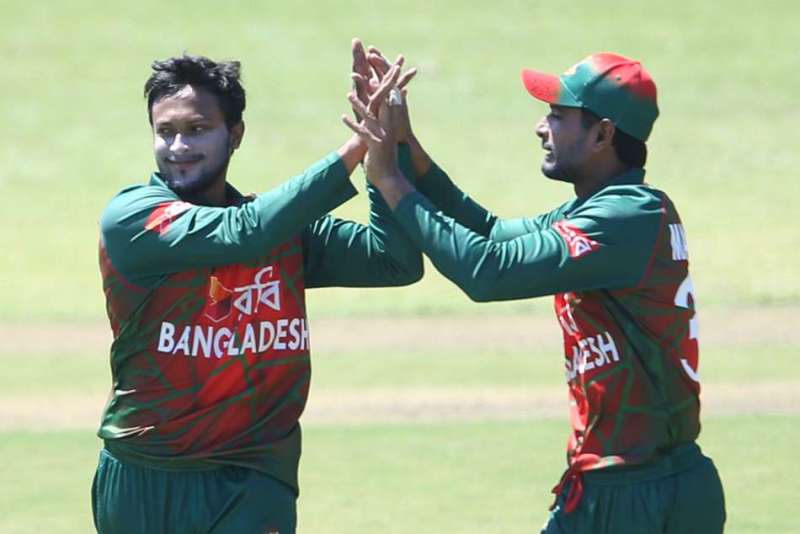 File Picture
Mahmudullah happy to have Shakib Al Hasan as team mate in Bangabandhu T20 Cup
Dhaka, November 18: Bangladeshi cricketer Mahmudullah Riyad is overjoyed to have Shakib Al Hasan as his teammate in Bangabandhu T20. Despite taking Shakib in the team, Jamcon has chosen Mahmudullah as the Khulna captain.
He has led Jamcon's BPL franchise Khulna Titans for 3 seasons. He has a reputation as an inspiring and effective captain in domestic cricket. So there is not much surprise in the decision of Khulna management.
However, Mahmudullah himself was surprised that he and Shakib were in the same team.
In Bangladesh's domestic cricket, there is little chance of two senior cricketers playing for one team. In the last Bangabandhu BPL, however, Mashrafe and Tamim played together in the Dhaka platoon team. There has been a lot of drama about that in the draft and before and after.
This time Mahmudullah and Shakib being in the same team was almost unimaginable before the draft.
Due to his busy schedule and rest in international cricket and franchise cricket, Shakib rarely plays domestic cricket and other tournaments in Bangladesh outside the BPL.
This time he is returning with this Bangabandhu T20 after overcoming the year-long ban. Khulna took him in the team at the first opportunity. Later, Mahmudullah, who was in the top grade, was not called by another team and Khulna got the opportunity. They took him in the second call.
Mahmudullah also received good news from the leadership after receiving news of his recovery from coronavirus on Tuesday.
"We will play in a team, which was a bit of a surprise for me," he said.
"We have played together in the national team for many years, but this is not usually the case in domestic cricket. Definitely looks great. Having a cricketer like him is a big deal for any team. Shakib is always a great performer, there is no doubt he will perform here too. I hope the youth of our team can also learn by watching him."
Jamcon Khulna will face Fortune Barisal in the second match of the first day of Bangabandhu T20 next Tuesday.