Sports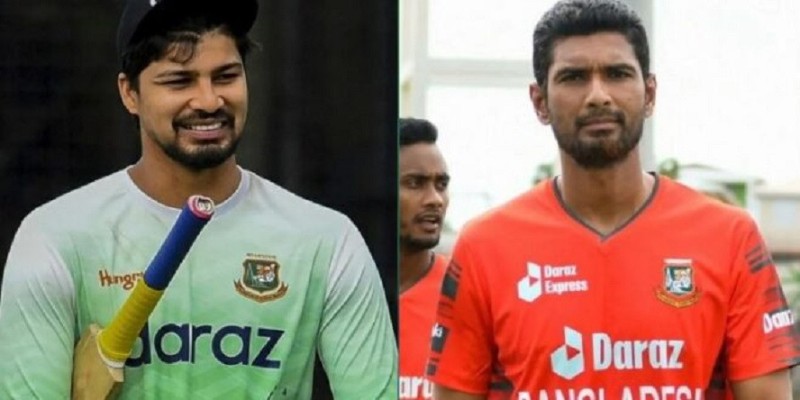 Collected
Mahmudullah-Mushfique on rest, Sohan appointed T20 captain on Zimbabwe tour
Dhaka, July 23: Mahmudullah Riyad has been dropped from the T20I team for the time being. BCB has announced the squad for the three-match T20I series against Zimbabwe without him.
Nurul Hasan Sohan will serve as the acting captain of the Tigers in this T20I series tour of Zimbabwe. According to reports, Shakib Al Hasan is likely to be made the permanent captain of the T20I team. However, the BCB statement did not clarify anything about this. Apart from Mahmudullah and Shakib, Mushfiqur Rahim will be rested. Which means none of 'Panchapandav' is staying in the T20I series against Zimbabwe.
BCB Cricket Operations Committee Chairman Jalal Yunus said about T20I regular captain Mahmudullah's rest, "We are giving the captaincy to Nurul Hasan Sohan to lead this team, we have informed Mahmudullah Riyad that. We had some issues with the T20I team, we were discussing for a few days. Because you know that I cannot improve consistently in Tests and T20Is. Therefore, since there is a T20 series ahead, the board had a lot of thoughts for this."
Has Mahmudullah lost his leadership? Although he did not say anything clearly about this, it was understood from Jalal Yunus's words that Mahmudullah was dropped from the team due to off-form. And if you lose a place from the team, the leadership is gone.
Jalal said, "You know that Mahmudullah Riyad was the captain in T20I. We have been discussing his captaincy issue for a few days now. We called Riyad today and talked about the T20I team. After discussing with him, I have decided that this time we want to send a new team to Zimbabwe."