Sports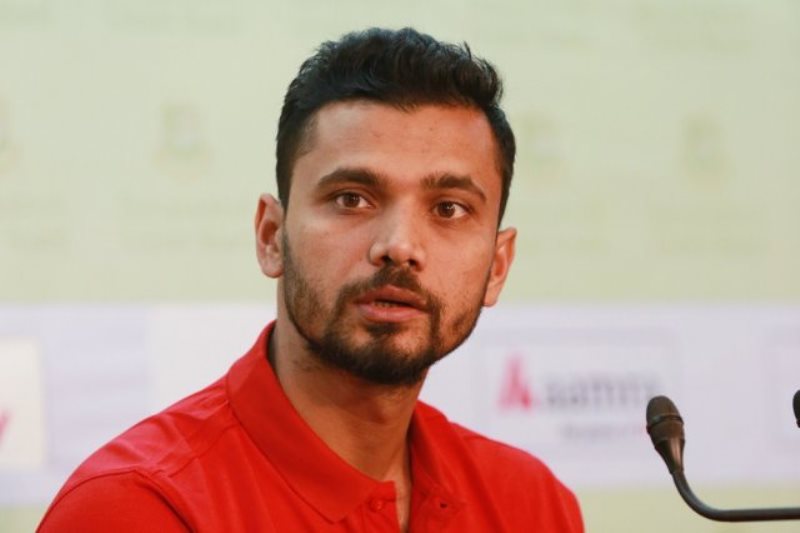 File photo
Mashrafe becomes a lifetime member of MCC
Dhaka, April 6: Former Bangladesh captain Mashrafe Bin Mortaza has got lifetime membership of Marylebone Cricket Club (MCC), a legislative body of cricket.
He has been awarded this honor as the first Bangladeshi cricketer. This year 19 people were given life membership of MCC. Among them 17 cricketers, the remaining two are personalities associated with cricket.
Former BCB president and cricket organizer Saber Hossain Chowdhury got honorary life membership in this category in 2003 before Mashrafe.
On Wednesday, MCC said in a notification, "MCC offers lifetime membership of this club to some of the best cricketers in the world. We are delighted to announce the names of the latest men and women cricketers to be honored in this list."
Marisa Aguilera of the West Indies became a life member along with Mashrafe; India's MS Dhoni, Jhulan Goswami, Suresh Raina, Mithali Raj and Yuvraj Singh; England's Jenny Gunn, Laura Marsh, Anya Shrubsole, Kevin Pietersen and Eoin Morgan; Australia's Rachel Haynes, New Zealand's Amy Satterthwaite and Ross Taylor, Pakistan's Mohammad Hafeez and South Africa's Dale Steyn.
MCC was established in 1787. For almost 200 years, the organization has been involved in the formulation and development of various laws of cricket.
Mashrafe is very excited to see his name with the legendary cricketers. In a Facebook status, the country's most successful ODI captain also asked for prayers from everyone.
Mashrafe wrote, "Being awarded honorary life membership of the MCC is one of the greatest achievements of my cricketing career. I am humbled and grateful to the MCC for this honor. It is a great privilege to be included on this list with legends such as MS Dhoni, Kevin Pietersen, Yuvraj Singh, Dale Steyn, Ross Taylor, Eoin Morgan, and other great cricket personalities. This recognition is also a testament to the progress made by Bangladesh cricket. My hope is that everyone involved in the sport will continue to uphold the honor and dignity of Bangladesh cricket in the future."