Sports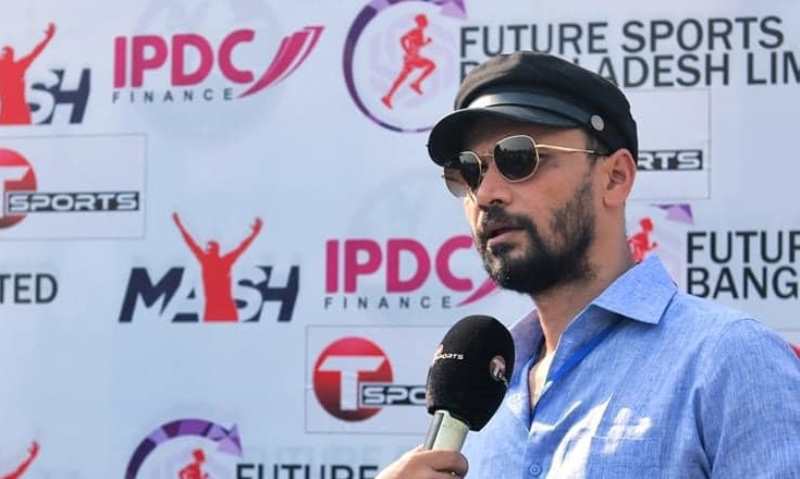 File photo/Facebook/Mashrafe Bin Mortaza
Mashrafe in favour of giving permission to Shakib-Liton to play in IPL
Dhaka, March 28: Former national team captain Mashrafe Bin Mortaza is in favour of giving NOC to Shakib Al Hasan, Liton Das and Mostafizur Rahman that they can take part in the forthcoming Indian Premier League (IPL).
BCB on the other hand is not in favour of giving permission to its cricketers to play IPL immediately. Bangladesh Cricket Board chief Nazmul Hasan Papon seems to think that Shakib will not be allowed to play in the IPL before the Dhaka Test against Ireland is over.
That means Shakib, Liton and Mostafiz will not be able to play in the IPL initially. As a result, the franchises have to think about their options in the opening matches.
How logical is it to retain Shakib to play Tests against a weak team like Ireland! Many people think that Shakib-Litton's skills will improve even if they play in IPL without playing this test. Former national team captain Mashrafe Bin Mortaza has similar thoughts. He wants Shakib to play IPL instead of playing Tests with Ireland.
"The board should allow the cricketers to play in the IPL," he said.
Speaking to reporters after the match against Mohammedan at the BKSP ground on Monday, Mashrafe said, "There is nothing to take an emotional decision in this regard. No other country's cricket board has prevented their cricketers from playing in the IPL."
Mashrafe added, "If they want to go, they should be allowed to play. Others will get opportunities in their place. We are changing a lot of players. Test matches with Ireland can be played there by their substitute players."
Bangladesh's most successful ODI captain feels that at least Shakib-Litton's opinion should be sought. What do they really want?
In Mashrafe's words, I am not saying that Shakib should be let go. It is best if the board leaders sit down with Shakib, Liton and Mostafiz. Only then will you understand what the cricketers actually want.