Sports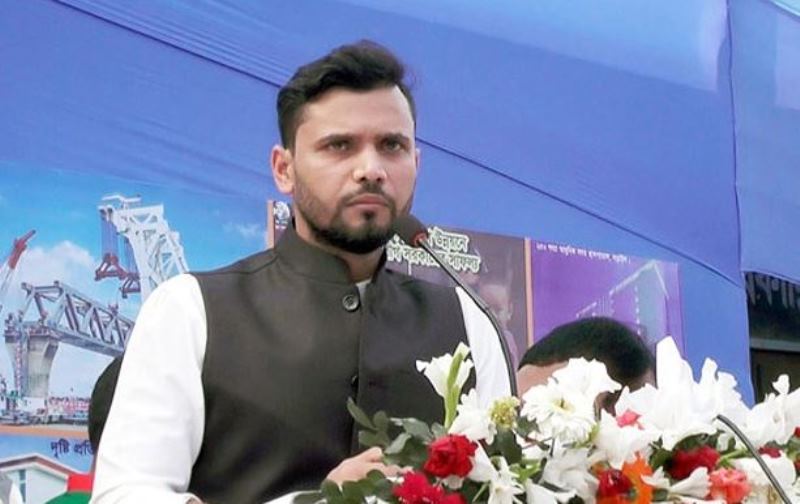 File photo
Mashrafe reacts on reports of his massive wealth boost
Own Correspondent, Dhaka, Nov 2: Indian cricket website 'Crictracker' published a report titled 'Top 10 Richest Bangladeshi Cricketers', where along with other Bangladeshi cricketers, former captain Mashrafe Bin Mortaza is mentioned to have a wealth of Tk 510 crore. However, there was no reliable source on which such an amount of wealth was mentioned. Even Tejas Rathi, who produced the report, is not accepted in the media community.
Meanwhile, according to Crictracker, some of the country's media have also published the news without verification. Mashrafe finally reacted on this matter.
Mashrafe wrote in a post on his Facebook page on Monday night (October 31), that foreigners can write whatever they want on any cheap website or Facebook page. Nothing to care about them. But when the various websites of our country write whatever they want, it feels sad!
Mashrafe expressed his anger and said that a man of the country is being written about, you can inquire about it if you want. Instead of doing that, you are making news based on their strange news sources. They did not practice the minimum ethics of journalism, at least they should be shown to be so cheap!
He reacted strongly to this news in a Facebook status. Then Mashrafe gave another Facebook status this evening. Where he single-handedly took on his opponents. He also informed that dreaming of coming to power by following someone like him means imagining the sky.
Mashrafe advised his opponents to find their own way. He said that following him is a waste of time.
Mashrafe said that he will follow his own path.
Mashrafe wrote, "Since the beginning of my career, I have interacted with numerous journalists and have seen from them. There are many journalists, for whom cricket is not only a profession but something more. In spite of many limitations, and many uncertainties about career, many work hard to love the game of cricket, and love the country's cricket. I always had, have, and always will have respect and admiration for them."