Sports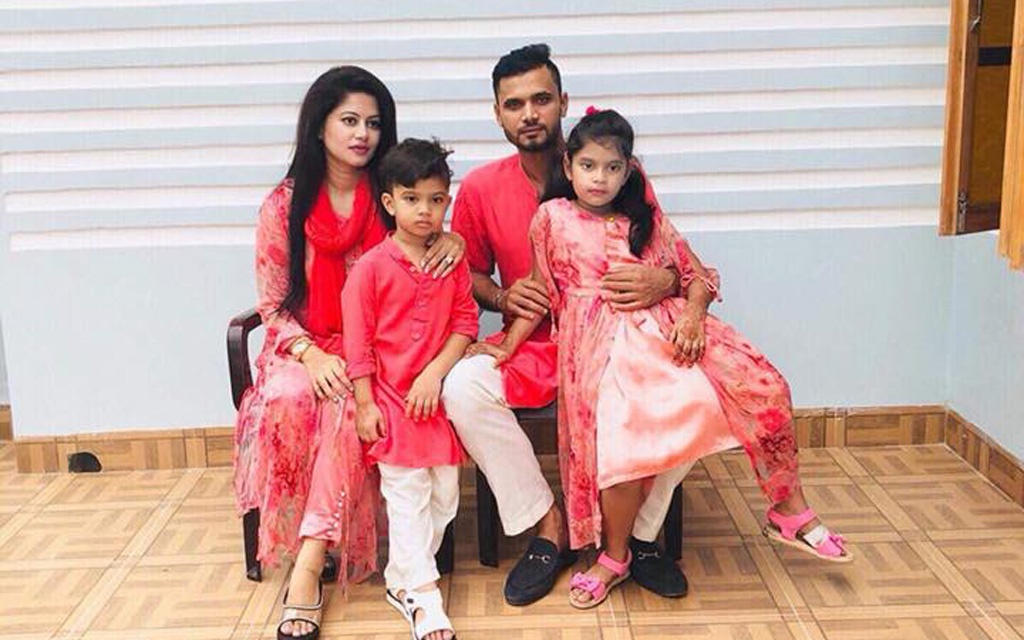 Amirul Momenin
Mashrafe's two sons down with COVI-19
Humayun Mortuza and Sahel Mortuza, two children of Narail-2 MP and former national team captain Mashrafe bin Mortuza, have been infected with the novel coronavirus.
Humaira and Sahel are currently reported to be physically fit and in home quarantine.
In June this year, Mashrafe along with his wife Sumna Haque Sumi were attacked by Corona. At that time, some other members of his family were positive about Kovid-19. However, two children Humaira and Sahel were healthy. But even though the parents recovered, the two children could not escape from Corona. In the end, they too have been infected with Covid-19.
According to the source, Humaira developed symptoms of mild fever 8-10 days ago. Five days ago, Sahel was also tested for corona fever. Then came the positive report of both of them. The hope is that they do not have a fever at present. Humaira-Sahel is healthy. They are undergoing treatment at Mashrafe's house in Dhaka.
Mashrafe is currently away from cricket. He last played against Zimbabwe last March. The cricket star left the captaincy of the Bangladesh ODI team in the same series. After that, he did not return to cricket due to Corona's push. The most successful captain of Bangladesh spent this time in his parliamentary constituency.