Sports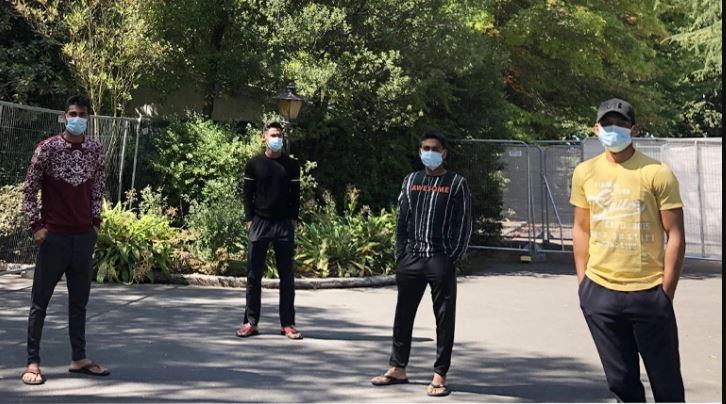 BCB Twitter video grab
Miraj feels like staying in prison in New Zealand
Own correspondent, Dhaka, 27 February 2021: Bangladesh national cricket team is going through a difficult time at the beginning of the tour of New Zealand.
The Tamim-Mushfiqs are now in isolation. Mehdi Hasan Miraj became restless in house arrest and said, he is in jail! Although it was difficult at first, he is slowly adapting to the environment. In a video message sent to the media on Sunday, Miraj said, "I think I was imprisoned for three days ... I feel like I'm in jail. But when I came out, I adapted to the weather, it felt a little better. '
Tamimra left for New Zealand on the afternoon of February 23 to play three ODIs and three T20s. The next day New Zealand spent two days in a row in the room after arriving at noon local time. They can be out for 30 minutes after coming negative in the Corona Test. Also in small groups from a safe distance. You have to spend two more days like this.
The cricketers will then be able to return to practice in small groups. After 14 days, in the Corona Test, the negative will be able to return to the team practice. Then there will be no more restrictions. You can walk back to normal.
Talking about his experience of isolation, Miraj said, "This is the first time I have spent five days like this inside a hotel. Didn't spend time at first. I did not meet anyone for the first three days. Talked to everyone on phone, video to room. At first it seemed annoying, but it didn't last long. Now five days have passed, I hope three more days will pass. '
Mirajs can go out for 30 minutes every day. This is where the right-handed spinner is looking for relief now, 'Spending three or four days in the room ... it's actually uncomfortable for us. The 30 minutes I can come out is comfortable again. '
Bangladesh will play the first match on March 20. The match will start at 11 am New Zealand time and 4 am Bangladesh time. The next two ODIs will be on March 23 and 26 in Christchurch and Wellington. The second ODI in Christchurch will be day and night. The match started at 8 am Bangladesh time. A day after the end of the ODIs, the two teams will take to the field in T20.
The first T20 is on March 26 in Hamilton. The second and third T20s are on March 30 and April 1. The matches will be in Napier and Auckland. The first T20 starts at 8 am Bangladesh time. The second and third T20 starts at 12 noon.