Sports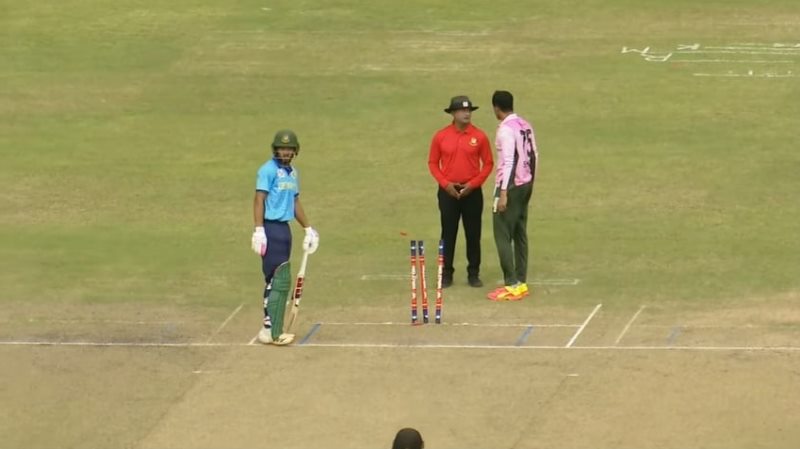 Screengrab from YouTube
Mohammedan skipper Shakib al Hasan fined Tk 5 lakhs, suspended for three DPL matches for on-field behaviour
Dhaka, June 12: Mohammadan Sporting Club Limited captain and star international all-rounder Shakib Al Hasan has been fined Tk 5 lakh and suspended for three matches of the ongoing Bangabandhu Dhaka Premier Division Cricket League Twenty20, for 'unsportsman-like behaviour' while playing against Abahani Limited at the Sher-e-Bangla National Cricket Stadium in Mirpur on Friday.
The start athlete, however, took to social media Facebook to apologise for the incident and vowed to never repeat it in the future.
He first got angry when umpire Imran Parvez turned down an appeal against fellow national teammate Mushfiqur Rahim in the last ball of the fifth over of Abahani's innings.
Shakib was seen kicking the stumps after shouting at Parvez.
Just five balls later, Shakib took out the stumps and threw them to the pitch, moments after the umpires called off play due to rain interruption.
The 34-year old also had a heated exchange with Abahani coach Khaled Mahmud Sujon, leading to intervention from officials and other players.