Sports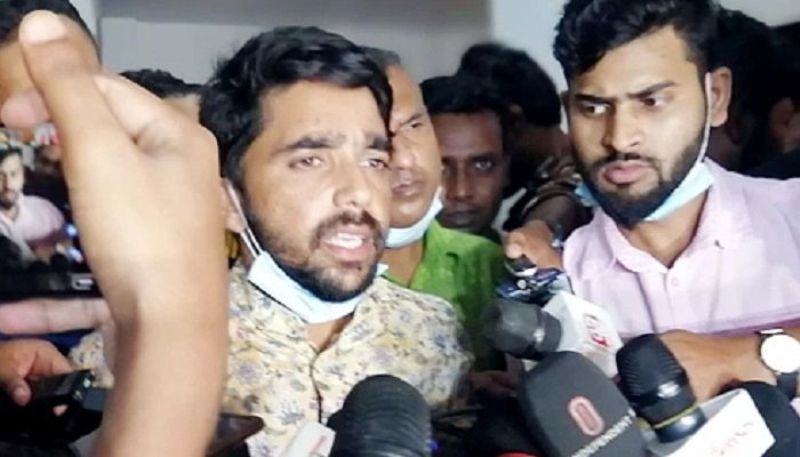 File photo/Collected
Mominul Haque steps down as Bangladesh Test captain
Own Correspondent, Dhaka, June 1: After losing 0-1 to Sri Lanka, Mominul Haque has stepped down as Bangladesh Test captain to concentrate more on batting as well as to overcome the run drought.
Mominul himself said this to the media after a meeting with BCB president Nazmul Hasan Papon on Tuesday evening.
Bangladesh have won three of the 17 matches played under the captaincy of Mominul and drawn two Tests. He was the captain of the Tigers in the historic victory against New Zealand. Mominul may be replaced by Shakib Al Hasan as the new Test captain.
Rumors of a change of captaincy had started after visiting Sri Lanka defeated the host, Bangladesh, by 10 wickets in the last match at home. It was heard that the board wanted to select Shakib as the new captain in place of Mominul.
Mominul officially informed about the last stage of that discussion. The media was waiting in front of the BCB president's residence in Gulshan since noon on Tuesday. Mominul Haque entered the house in the evening. After a while he came out and said that he was leaving the captaincy.
Muminul said that he was stepping down as skipper due to off-form batting. "I have said that as a captain I cannot contribute to the team. I think someone else should be given the responsibility right now. I mean, it is up to them (the board) to decide," he said.
"Right now I want to focus on batting, it will be good for me. When you play well, you can inspire even when the team is bad. I can not play well and the team is not doing well. It is very difficult to be a captain at this time," he added.
Mominul could not score double digits even once in the last seven innings. He scored a half century only once in the last 15 innings. He has scored a total of 912 runs at an average of 31.44 in 31 innings of 17 matches. But before getting the captaincy, his batting average was about 42.