Sports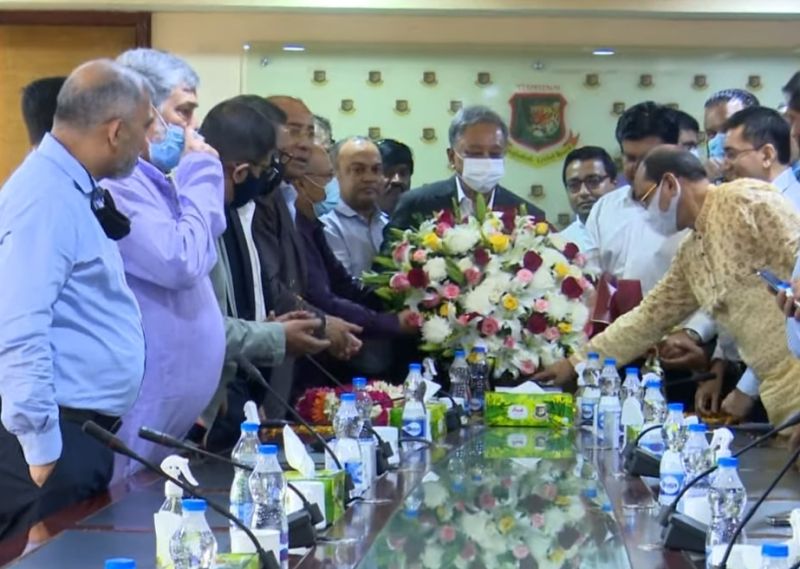 Screengrab from YouTube
Nazmul Hasan Papon elected Bangladesh Cricket Board President for the third time
Dhaka, October 8: Nazmur Hasan Papon will serve as the President of Bangladesh Cricket Board for another four years. Of the 23 elected and two nominated by the National Sports Council - a total of 25 who have become board directors this time, Papon's acceptance is much higher. So it was certain that he would be the head of the board again.
Because of Papon's leadership ability, personality, working with both the young and old, managing the board's activities and, above all, liaising with the higher echelons of the state and government, creating a personal image and acceptance is much higher than the rest of the board.
In a private conversation after the announcement of the preliminary results of the election on Wednesday night, some directors also said that Papon will be the head of the board again. All the directors of the board agreed to make Nazmul Hasan Papon president again.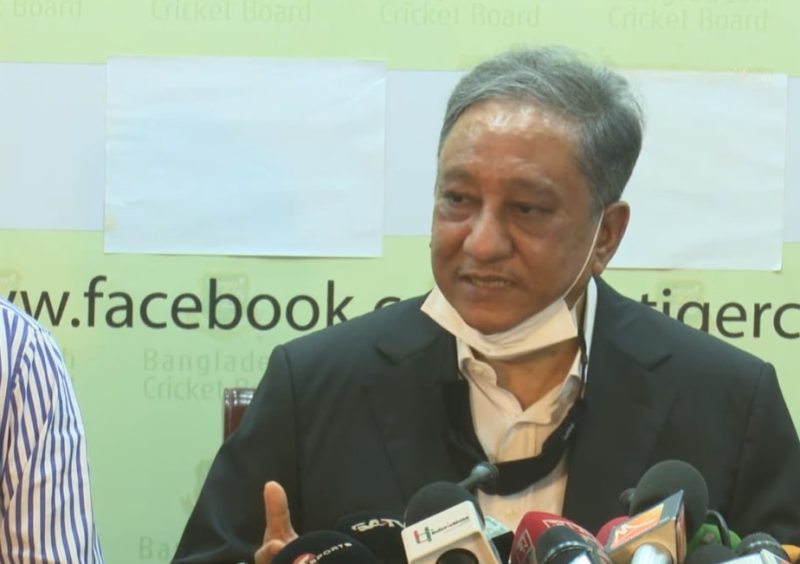 Papon at a press conference after being elected President of the BCB. Photo: Screengrab from YouTube
Papon was elected chairman of the board for the next four years at a meeting of the board of directors that began at 2:30 pm on Thursday (October 7). After the expiration of AHM Mustafa Kamal's term in 2012, Nazmul Hasan Papon became the first part-time BCB president for eight months. After this, Papon got the responsibility of the chairman of the board for the third time through this election.
Several directors have confirmed that AJM Nasir, who was elected unopposed from the Chittagong division, has nominated Nazmul Hasan Papon as the board chairman for the next four years.
Enayet Hossain Siraj and Gazi Golam Murtaza Pappa, the most senior members of the board of directors, formally endorsed the proposal. At the same time, all the members of the board uttered Papon's name. With that, he was re-elected as the new president of BCB.
It is learned that after becoming the new president, he gave a long speech- addressed to the directors. The new BCB big boss also spoke about the goal plan for the next 4 years.